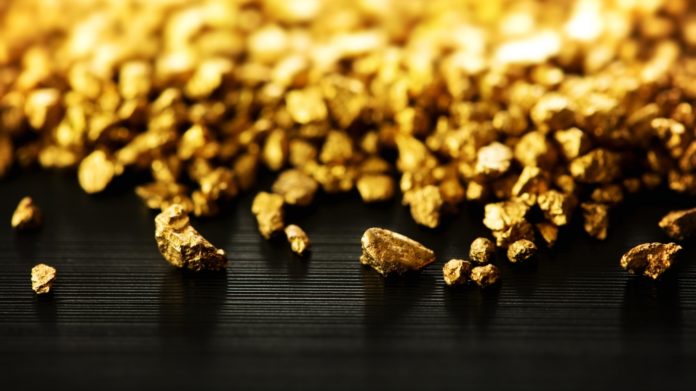 UNDERGROUND ore mining is set to resume at AngloGold Ashanti's Ghana mine Obuasi by mid-October, the gold producer said today.
However, production would only restart in 2022 as the ore mined this year would be used to replenish the mine's run of mine stockpile and allow for a smooth ramp up.
Consequently, there's no change to the 300,000 ounce reduction in 2021 gold production guidance provided in August. AngloGold Ashanti said at the time that for 2021 it expected to produce between 2.45 million to 2.6 million ounces.
Gold production from the Obuasi for 2022 would also be below nameplate capacity coming in at between 240,000 to 260,000 ounces. Said AngloGold: "The safe ramp up to the full mining rate of 4,000 tons per day is expected to be achieved by the end of the first half of the 2022".
Production was suspended at the Obuasi in May following a fatal accident resulting from a pillar failure. A review – launched to consider the mine's integrity – has subsequently introduced a range of new protocols that is heavy on technology but is also augmented by mandatory visual inspections.
AngloGold said today that these operating procedures would add about $10 to $20 per ton to the mine's operating costs. There is no material change to the mine plan or to Obuasi's published ore reserve and mineral resources, it added.
An all-in sustaining cost of between $1,250/oz to $1,350/oz has been forecast at Obuasi for the 2022 financial year and cash costs coming in at an estimated $900/oz to $1,000/oz.
During the review period, underground development and work related to the Obuasi Redevelopment Project continued to progress, with Phase 2 construction substantially complete at the end of June 2021, it said.
AngloGold also forecast that by the fourth quarter of 2022, Obuasi would record an annualised production rate closer to nameplate capacity as per its first and second phase development plans of between 320,000 oz to 350,000 oz a year.
"We expect that the annual production will remain at around that level in 2022 and 2023 until the completion of Phase 3 in the fourth quarter of 2023, which we estimate will allow the mining rate to achieve the planned step-up to 5,000 tons per day," it said.
"Phase 3 of the project, which relates principally to extended capital expenditure to refurbish existing infrastructure around the KMS Shaft, as well as to service the mine in deeper production areas, has progressed during this period and will continue as planned through to the end of 2023," said AngloGold.
"With all three phases of the project complete, production from 2024 to 2028 is anticipated to average 400,000 oz to 450,000 oz at an all-in sustaining cost of $900/oz to $950/oz," said AngloGold.
The Redevelopment Project was the work of former CEO, Srinivasan Venkatakrishnan having in 2014 shuttered Obuasi as it was lossmaking. The project was permitted and then started in 2018 at a cost of between $500m and $550m. First gold was poured in 2020.