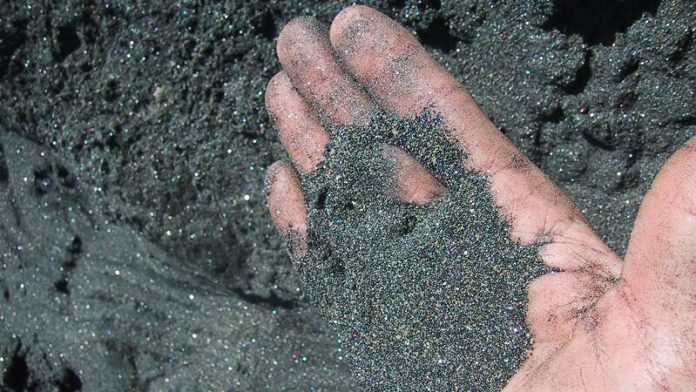 THARISA has started cold commissioning of its $55m Vulcan fine chrome plant situated at the Tharisa mine in South Africa's North West province.
Once fully commissioned, the plant will improve chrome recoveries to 82% from 62% currently which will boost chrome production a fifth – about 400,000 tons of concentrate, according to investment bank Peel Hunt.
"We think this will underpin group earnings before interest, tax, depreciation and amortisation of approximately $230m per year once at design recoveries, well over double the annual average earned by the group over the last four years," the bank said.
Saleable production from the plant will be before year-end, said Tharisa.
Tharisa produced 379,700 tons of chrome in the third quarter – one of its strongest operational performances since inception – putting it on course for full year production of 1.45 to 1.55 million tons of chrome concentrate.
The company also produces platinum group metals (PGMs).
"Vulcan is an important part of our sustainable growth strategy and ensures that Tharisa continues to drive sustainable returns for all of our stakeholders, while simultaneously pushing us even lower on the cost curve," said Phoevos Pouroulis, CEO of Tharisa in a statement today.
Vulcan, which was developed in-house and internally funded, is the first large scale plant to produce chrome concentrates from chrome ultra-fines, said Tharisa. It would consolidate the firm's position "as a key participant in the beneficiation of chrome production," it said.
The plant would also help lower Tharisa's carbon footprint.
On September 26, Tharisa announced it aimed to cut carbon emissions 30% by 2030 ahead of attaining carbon neutrality by 2050.
According to BMO Capital Markets, the completion of spending on Vulcan and the higher chrome production that would flow from its operation would make for "a solid year for free cash flow generation", provided PGM prices held up next year.
"We expect Tharisa to generate strong free cash flow in F2022 of $163m (we forecast $87M for F2021)," it said. The bank added that Tharisa was heading for a strong finish to its 2021 financial year ended December following niggles earlier this year.
Peel Hunt said Tharisa would end the year "strongly" net cash which would position it to "… take its next growth steps whilst also being able to return cash to investors". Pouroulis said in May the company could pay a special dividend amid sky high rhodium prices.
PGM prices have since corrected partly owing to a shortage of semi-conductor chips among automakers which has in turn reduced car production.
"While these have reduced, the present spot basket price of $2,400/oz is well above our FY22E average of $2,100/oz," said Peel Hunt. The company's shares were "appealing" it added. Shares in Tharisa were 3.5% higher in Johannesburg midday today taking gains over the last 12 months to 53%.