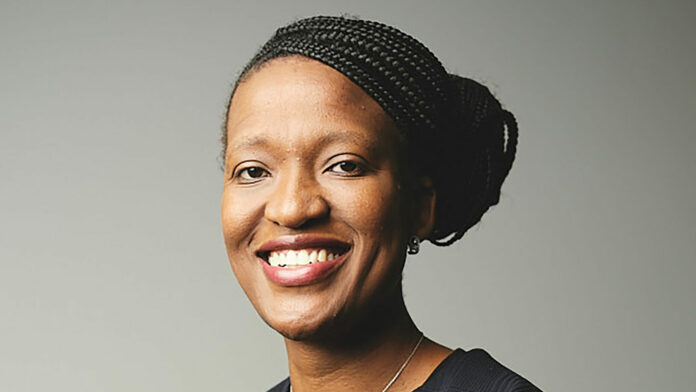 ANGLO American today unveiled a number of senior management changes precipitated by the resignation of the group's head of bulk commodities, Seamus French, who departs after 14 years at the group.
The vacancy created by French's departure will be filled by Kumba Iron Ore CEO, Themba Mkhwanazi who in turn will be replaced by Mpumi Zikalala, currently MD of De Beers Managed Operations. Mkhwanazi and Zikalala will take up their positions in January, Anglo said in a statement today.
According to a note by Berenberg Bank, French "is likely to have thrown his hat into the ring" to lead Anglo American amid speculation that Mark Cutifani is preparing to step down after seven years at the mining group.
According to Sky News in August, Anglo's head of business development and strategy, Duncan Wanblad, is set to be Anglo's new CEO, effective from January. Citing City sources, the broadcaster said that an announcement could be made regarding Wanblad's appointment as early as end-October, and at the latest by the end of the year.
Wanblad (54), a mechanical engineer, was previously head of Anglo American's base metals division from 2013 to 2019. His first job was at the former South African mining house Johannesburg Consolidated Investment Company.
Improved diversity
Berenberg also noted the positive moves in improved diversity today's appointments provide to Anglo American. "It is positive to see the appointment a further female in a senior leadership role at Anglo," it said.
Zikalala (42), a chemical engineer, has been with De Beers throughout her career. Her appointment is effective January 2022.
Anglo American now has three women holding prominent positions in the group's South African operations: Natascha Viljoen was appointed CEO of Anglo American Platinum in February 2020 whilst Nolitha Fakude, a former non-executive director of Anglo American Plc has been chairwoman of the firm's management board in South Africa since 2017.
Mkhwanazi has been CEO of Kumba since 2016, a period in which he saw through a strategy to stabilise the firm's flagship Sishen iron ore mine. During these years, the iron ore price has also rocketed which has enabled the company to report record numbers progressively from about 2018.
As head of bulk commodities, Mkhwanazi will be given the task of capitalising on the global requirement for greener steelmaking ingredients crucial to tackling climate change, said Cutifani. He also hailed the appointment of Zikalala: " I am … delighted that … we will have three women of such high calibre leading our extensive interests in South Africa."