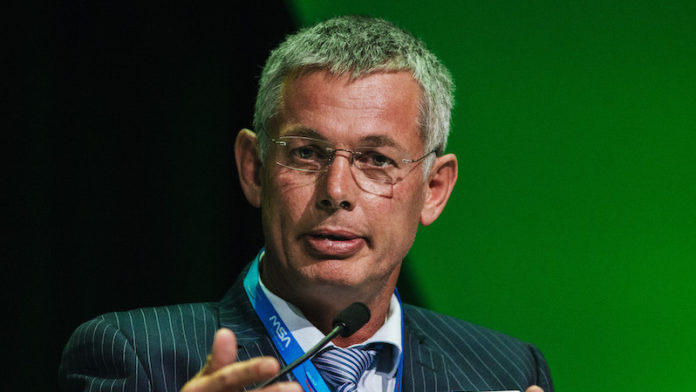 PLATINUM Group Metal (PGM) mining executives said today that the correction in metal prices since mid-year was not cause for panic as they were still 40% above the average basket price in 2019.
They also said the changing nature of demand from internal combustion engines to battery driven vehicles held no concerns for the sector partly because of the time it would take for this transformation in demand, and also because PGMs had a place in fuel cell technology – an alternative battery technology.
PGM miners in South Africa have benefited from sky high prices, especially in the last 12 months. All metals in the PGM suite have recorded major price improvements except for platinum which some think will become a sought-after metal later in the market cycle.
It has driven company earnings to record highs. Impala Platinum (Implats) generated free cash flow of R38.3bn, a 166% year-on-year increase, in the 12 months ended June. It ended the period with net cash of R23.5bn on the back of an average PGM oz of R39,478 against a unit cost of R14,000/oz.
"If this is what a perfect storm feels like, then it's not too bad," the firm's CEO, Nico Muller said today referring to the recent economic shock in China and the decline in demand from the automotive sector amid a semi-conductor chip shortage.
"If you look at the fundamentals, we are going through a temporary understandable correction in prices. "Only palladium stands out as a long term question," he said. "I think the industry is looking healthy today."
Rhodium traded between $25,000 to $30,000 per ounce in May before losing more than half of its value by September. It is currently around $15,000/oz which is far above the $2,000 to $3,000/oz range at which it traded in eight years from 2010.
Muller was commenting on the Joburg Indaba conference in a session dedicated to PGM industry prospects. It also included the views of Natascha Viljoen, CEO of Anglo American Platinum and Neal Froneman, CEO of Sibanye-Stillwater.
"Do I still have a place under the sun," said Steve Phiri, CEO of Royal Bafokeng Platinum of concerns in the sector about the future of demand for internal combustion engines (ICE). "We are still going to have ICE for next 20 or 30 years.
"Market shares might reduce over years, but the fact of matter is we will still have hybrids (batteries installed with combustion engines) if not ICE. If you believe in battery electric cars are a threat, then you are a coward; then you are not taking up the challenge of the competition," said Phiri.
Resource sterilisation
Froneman warned that South Africa risked sterilisation of its PGM resources if it did not improve its ease of doing business as potential low-cost production was being developed in Russia, as well as at the firm's US operations.
"PGM supply is actually increasing … This is a significant threat to our country in sterilising resources. This is not an academic exercise. We are potentially going down the route of sterilising our resources because of impediments," he said.
Froneman referred to a recent High Court judgement which said the 2018 iteration of the South African government's Mining Charter – which sets out black empowerment goals among other targets – was policy and could not be adapted progressively as if it were law.
"I'm pleased the court judged in favour of business," said Froneman. "But the response from Government has been less encouraging," he said, referring to speculation that the High Court ruling could be appealed by the Department of Mineral Resources & Energy, potentially prolonging regulatory uncertainty in South Africa.