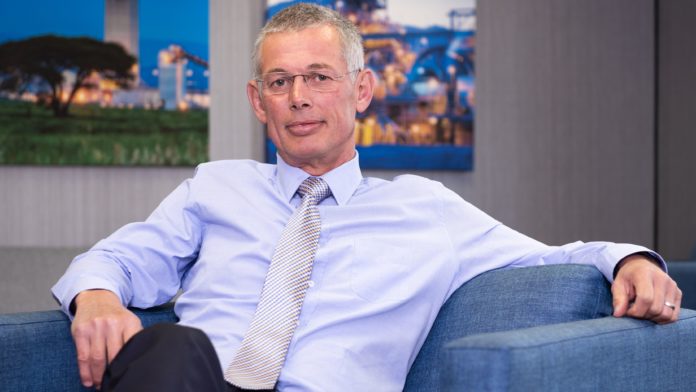 IMPALA Platinum (Implats) could reward investors with a special dividend of at least R15.5bn if it decides to withdraw from its 15-month takeover bid for Royal Bafokeng Platinum (RBPlat).
Implats CEO Nico Muller told analysts at the firm's interim results presentation last week that his company was considering alternatives to the RBPlat takeover, including further investment in Zimbabwe as well as the Waterberg Project, a palladium-rich venture in which it has a 15% stake.
Implats owns just under 41% of RBPlat but an offer dating from January 2022 is yet to receive a compliance certificate from the South African government's Takeovers Regulation Panel (TRP). This is owing to an objection filed by Northam Platinum which also wants to control RBPlat.
"Although strategically important to the company, it cannot hang its future on the outcome of a process where it has no control," Muller said. "There is a time we are approaching where the company has no choice but to consider alternative directions. That may mean a different investment and different growth path."
This would make available R15.5bn in cash held on Implats' balance sheet as guarantee against the RBPlat bid. "Those funds that have been earmarked for the transaction will be returned to shareholders," said Muller. "We are not going to use that money for alternative commodities." As of December 31, Implats had R27bn in cash.
Implats could also sell its stake in RBPlat, currently valued at R17.5bn, to Northam Platinum. Northam announced last year plans to launch a takeover bid for RBPlat, however it is yet to publish a circular to shareholders detailing its plans. "That would be an entirely sensible assumption," said Muller when asked if Implats could sell into a Northam offer.
Muller said his firm's bid for RBPlat could be tied up in litigation for "years to come" owing to the objection with the TRP.
"It is impossible to do a transaction in South Africa," said Muller. "It is not in the interests of shareholders for this to drag on. If I was an international investor and I was considering investing in South Africa, and I saw this playing out, I would be extremely frightened by it."
One possible boost to Implats is that the Public Investment Corporation (PIC), the Government asset manager is expected to consider afresh whether to accept the platinum group metal firm's R150/share bid for RBPlat.
The PIC said in November that "… after considering both financial returns for its clients and societal impact of the proposed transaction involving Royal Bafokeng Platinum (RBP) [it] has decided to hold on its position in RBP".
Implats would have outright control of RBPlat were the PIC to accept its offer. Northam said last year it would bid R172.70 per RBPlat share.