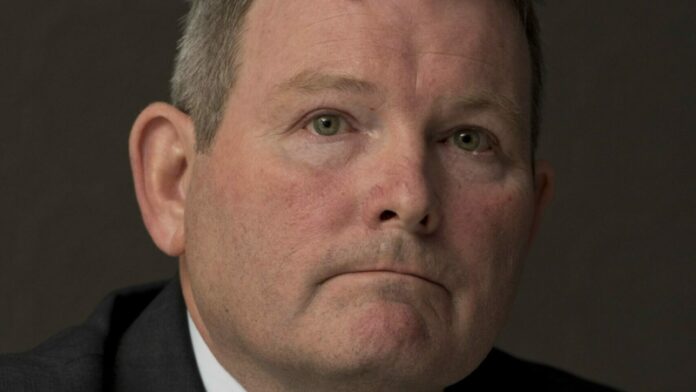 PAUL Dunne said he had every intention of extending his nine-year stint as CEO of Northam Platinum after the platinum group metal (PGM) today announced it would sell its 34.5% stake in Royal Bafokeng Platinum (RBPlat) at a loss.
Asked if he was under pressure to resign, he replied: "Not at all. This is a very good decision and there's no reason I should go.
"There is nothing wrong with the asset [RBPlat] which will do very well over time. But the value we ascribed to RBPlat is not the same".
Northam said in an announcement today that it would sell its 100.2 million RBPlat shares to Implats in terms of its R150/share takeover offer. Northam would receive R9bn in cash and gain a 3.3% stake in Implats which was valued at R4.1bn prior to today.
At R13.1bn this is about R4bn less than the R17bn Northam bought its RBPlat stake in November 2021 from Royal Bafokeng Holdings. Over time, however, Northam can realise its Implats' shares at a profit.
The reason for selling its RBPlat shares was a 35% decline in the basket price for PGMs principally led by palladium and rhodium, the latter trading at about $4,000 per ounce after scaling nearly $30,000/oz two years ago.
"People don't realise how serious this has become," said Dunne of PGM price weakness. "Short term cash flows matter. When we look forward, we see there will be a tough time and we have to protect the company."
Analysts tended to agree with Dunne. UBS, RMB Morgan Stanley, Citi and Nedbank Securities said the sale of the RBPlat would be positive for both Northam and Implats. The latter would be able to more easily combine its Rustenburg division with RBPlat's adjacent operations, Bafokeng Rasimone Platinum Mine and Styldrift.
But for the Northam, the sale immediately catapults it into a net cash position after reported net debt of about R12bn as of end-March.
Northam also said in its announcement today that it would consider one or a combination of capital returns mechanisms including a maiden dividend or a share buy-back. Asked as to how Northam might reward shareholders, Dunne said: "We will make our decisions clear in August when we report our interim numbers".
Shares in Northam gained 6% today while Implats lost 2%, possibly as it now stood to halve its R18bn net cash position as of end-December in paying the cash portion of its RBPlat offer to Northam.
Northam and Implats duked it out over RBPlat for close to two years. Implats made a takeover offer in early 2022 while Northam dangled the prospect of one – keeping an open option on RBPlat shares – until it unveiled its own takeover plans in March. It then withdrew its offer a month later. That led to the government-owned Public Investment Corporation tendering its 9.5% stake in RBPlat to Implats' offer handing Implats 50% outright control.
Dunne incurred the displeasure of some shareholders including Allan Gray. Its portfolio manager Sandy McGregor questioned the operational synergy Northam would derive from a bid for RBPlat considering its mines were distant from one another.