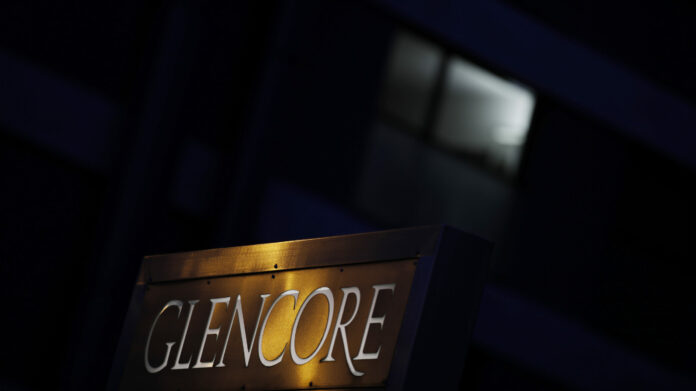 SWISS-based miner and minerals trading firm Glencore warned of a "material" hit to earnings of its African copper division following a sharp decline in cobalt prices in the six months to end-June.
Commenting in a half-year production update today, the group said over-supply of cobalt hydroxide – a mineral used in electric vehicle batteries – resulted in a 25% decline in "payabilities". By May, prices for cobalt fell to a "historic low" before recovering, said Glencore.
"The significantly lower period-over-period realised cobalt hydroxide prices have therefore materially impacted earnings from our African copper operations, via significantly higher post by-product $/lb average unit costs," it said.
There was also "work to be done" in the second half if Glencore is to meet full-year production guidance, according to a report by Morgan Stanley. This follows year-on-year declines in interim output of core metals copper and zinc. It also missed market consensus on coal, copper and zinc production.
Glencore CEO Gary Nagle said "second half volume weightings in copper, zinc and nickel reflect higher expected production volumes from Collahuasi, Kazzinc, Mount Isa and INO (Glencore Canada)".
Morgan Stanley said its outlook for interim Ebitda was largely unchanged at $10.6bn. Glencore had planned for a $10 per ton higher coal price than the bank ($160.7/t vs. $150/t) but lower prices than modelled by the bank for other some of its other commodities of between 2% and 13%.
Glencore guided to $3.5 to $4bn EBIT range for its marketing business. Jefferies said in a note this compared with a long-term guidance range of $2.2bn to $3.2bn. Coupled with expectations marketing would hit the high end of guidance range Glencore was "a buy", said Jefferies.
The copper price has corrected in recent months amid weakening demand from traditional sources in construction and consumer demand.
However banking group Citi said investors would pile into the metal on an unprecedented scale in the next few years as the supply deficit materialised.