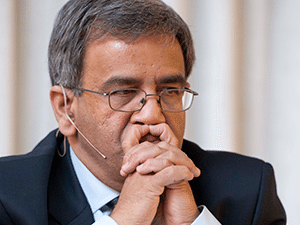 [miningmx.com] – ANGLOGOLD Ashanti said it had complied with the mining charter whilst the majority of its black economic empowerment transactions took place before 2004 and were, therefore, not contested by the South African government.
"While transactions comprising the majority of AngloGold Ashanti's BEE ownership credit (20.8%) took place before 2004, and thus are not contested, we welcome the use of the court to provide clarity in respect of transactions completed after 2004," it said.
South African mines minister, Ngoako Ramalthodi, said today that his department and the Chamber of Mines would jointly ask the court to rule whether extinct empowerment deals could be claimed in terms of mining charter compliance.
"AngloGold Ashanti's own reading of the legislation at the time each of its BEE transactions took place is that they qualified for recognition," said AngloGold Ashanti.
"The award of New Order Mining Rights by the DMR [Department of Mineral Resources], which explicitly refer to these transactions, supports this point," it added.
"It is our view that the transformational change has been both profound and substantial, and that the process towards normalizing the country's economic landscape is now irreversible,' said Srinivasan Venkatakrishnan, AngloGold Ashanti.