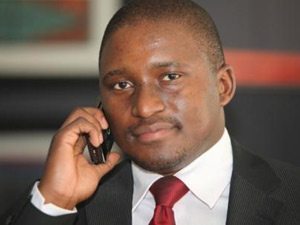 [miningmx.com] – THE directors of Aurora Empowerment Systems, judged to have mismanaged Pamodzi Gold Mines after buying the company in 2009, stand personally liable for about R1.7bn in debt and liabilities, said BDLive.
Khulubuse Zuma, nephew of President Jacob Zuma, and Zondwa Mandela, grandson of former president Nelson Mandela, as well as executive director Thulani Ngubane, and Sulliman and Fazel Bhana, a father and son team who raised capital and managed the mines stand liable, the publication said.
Judge Eberhard Bertelsmann who ruled against the men in the Pretoria High Court on June 25 was damning of Aurora and its backers.
"The entire project was, and remained, a pipe dream — with disastrous consequences for many individuals who depended on the fulfillment of the promises the respondents made without any prospect of being able to keep them," the judge said.
John Walker, the lawyer representing the liquidators, told BDLive that Michael Hulley, who is one of President Jacob Zuma's lawyers, who was named in one of Aurora's bid documents as a non-executive director, and would therefore be pursued for similar claims. "The liquidators intend to institute an action against Mr Hulley on similar lines," Walker told BDLive.
Click here to read the full article