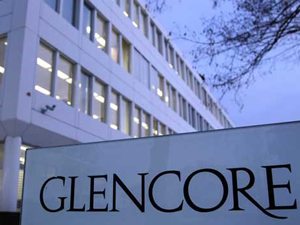 [miningmx.com] – RATINGS agency, Moody's, affirmed its Baa2 ratings on Glencore, but changed the outlook to negative owing to the risk of prolonged difficulties in the metals and commodities markets, said Reuters.
Steps made by Glencore to reduce net debt would help to strengthen its credit profile, however, Moody's said. Earlier this week S&P affirmed Glencore's BBB rating and kept a negative outlook citing worries over the copper price and China.
"The rating is also materially underpinned by Glencore's prudent financial policy, with the company taking appropriate proactive steps to re-build its financial flexibility and safeguard its balance sheet," Moody's said.
Click here to read the full article