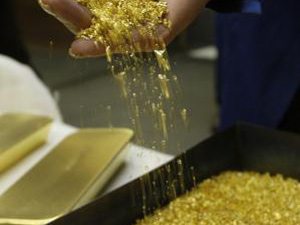 [miningmx.com] – GOLD production from West Africa's Mali could rise to 60 tonnes by the end of 2017, said Reuters citing the comments of Boubou Cisse, the country's mines minister.
"I think that if those…projects come to fruition in two and a half years, Mali can return to the levels of 60 tonnes per year in terms of production," said Cisse. He was referring to new mine openings that would reverse the effects of lower output from old mines.
Mali is Africa's third-largest gold producer after South Africa and Ghana and mined 49.865 tonnes of the precious metal last year. The sector contributes around a quarter of government revenues, said Reuters.
Click here to read the full article