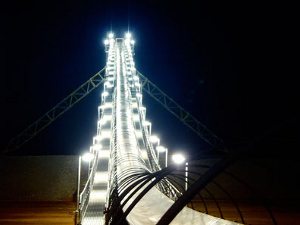 [miningmx.com] – LUCARA Diamond Corporation said it had named the 1,111 carat diamond recently discovered at its Karowe mine in Botswana Lesedi La Rona after canvassing citizens of the southern African country for a suitable name.
Lesedi La Rona, which translates as 'Our Light' is second in size only to the Cullinan diamond which was cut into the British Crown jewels.
"The outpouring of pride and patriotism shown by all the participants in the contest was incredible," said William Lamb, CEO and president of Lucara.
According to estimates, the gem could rake in as much as $50m, $1m more than it cost Lucara's founder, Lukas Lundin, to buy a 70% stake in Karowe in 2009 when it was still known as the AK6 mined, partly owned by De Beers.