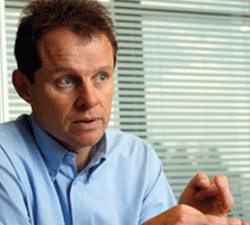 [miningmx.com] – SHARES in Toronto- and Johannesburg-listed diamond mining and exploration firm, Rockwell Diamonds, gained as much as 70% this week as investors responded enthusiastically to its large diamond finds.
Rockwell said earlier this week it had recovered four large gems weighing more than 100 carats each, a development that justified its decision to focus on operations in the Middle Orange River and to invest in special X-ray technology that improves detection of the gems.
The four stones weighed between 116-carats and 168-carats. That means each stone weighs at least 23 grams – roughly half the weight an egg, said AFP in an article that was republished by Fin24.
Rockwell Diamonds CEO, James Campbell, told Miningmx in May that the company's new financial year would be one of delivery. This was after selling and mothballing the company's loss-making assets, the Klipdam and Tirisano diamond mines respectively.
"I will deliver on what I promised to do,' he said in an interview following the publication of Rockwell Diamond's 2013 financial results in which the company swung into a loss and saw a hefty C$7.2m cash outflow.
Click here to read the full article