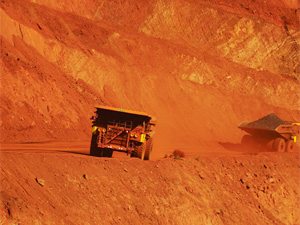 [miningmx.com] – BELLZONE Mining is in discussions with potential lenders for $865m to fund development of a new mine, Kalia, said Bloomberg News citing the iron ore producer's CEO, Glenn Baldwin.
"There's a lot of ways of funding a project and we're trying to address all of those and get the best deal for the shareholders,' Baldwin told Bloomberg News.
"We need to have sufficient confidence in the funding to be able to start' building the mine next year, he said. Bellzone Mining is an iron ore producer operating in Guinea. It sells iron ore to Glencore Xstrata, Bloomberg News said.
Kalia is located about 300km, from Guinea capital Conakry and 350km from the port of Konta, the newswire agency said.
Click here to read the full article