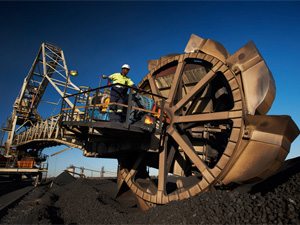 [miningmx.com] – MYSTERY surrounds why an attempt by BHP Billiton Energy Coal South Africa (Becsa) was foiled in its attempts to sell its Khutala colliery with the South African government and Eskom saying they were not responsible.
BDLive, citing an article in a January edition of the IHS McCloskey Coal, said that Becsa had attempted to sell Khutala, which supplies Eskom's Kendal power station, as part of a larger strategy to exit the thermal coal business.
However, both Eskom and the Department of Mineral Resources said they had no hand in the attempted sale of Khutala. Becsa has declined to comment on the speculation.
If BHP Billiton is trying to sell its thermal coal businesses, it would have significant implications for the South African coal industry in which it is the third largest exporter.
Last week French group Total said it was selling its South African coal business with Glencore Xstrata thought to be a natural buyer for the operation.
The South African government is seeking to implement legislation that will declare coal a strategic mineral, a turn of events that would give the state the opportunity to influence the price at which coal is sold to Eskom.
Critics of the legislation have said it will deter further foreign investment in the country's coal sector and even send existing investors away.