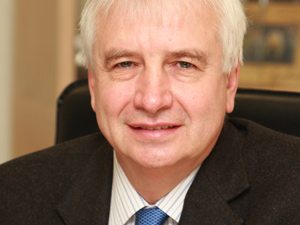 [miningmx.com] – LONMIN and the Associated Mineworkers & Construction Union (Amcu) will have to abide by the decision of an arbitrator after extended discussions between the two failed yesterday.
Lonmin said it was deadlocked over proposals for a recognition agreement with Amcu following negotiations at the Council for Conciliation, Mediation and Arbitration. Talks were extended for another day but did not result in agreement.
Both parties will now present their views to a independent arbitrator which will make a ruling that will be binding on both parties.
"We are disappointed that we have been unable to find common ground but remain hopeful that the arbitration process will yield an outcome that is in everyone's best interest," said Simon Scott, CEO of Lonmin.
"In the spirit of the Peace Accord signed by all parties, we urge everyone to allow the process to take its course peacefully and without incident,' he said.
Lonmin said it had been trying to conclude a recognition agreement with Amcu in respect of the category 4-9 bargaining unit while at the same time acknowledging existing valid recognition agreements with other union parties.
"Our view is that the tragic events of last year showed the need for flexibility and inclusivity in terms of workers' representation," said executive manager of human capital at Lonmin, Abey Kgotle.
"If workers do not feel they have a voice at the table we will not have a labour relations environment that sustains peace and stability on the mines and our communities,' he said.