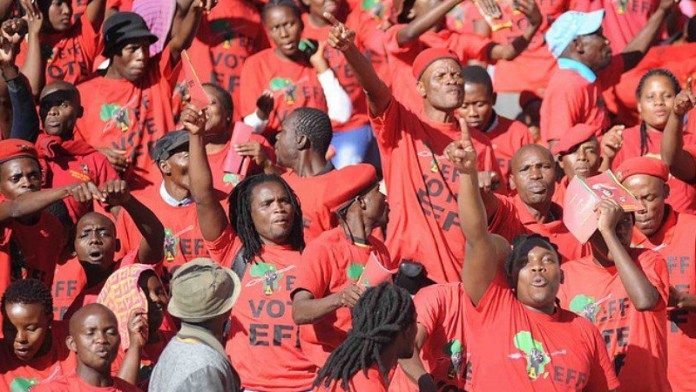 THE Economic Freedom Fighters (EFF) has thrown its political weight behind Eskom saying that coal supplier, Exxaro Resources, should be black-controlled before supplying coal to the power utility.
This followed a controversial statement this week on Twitter by Matshela Koko, interim boss of Eskom, who said Exxaro had effectively shown the utility "the finger" by failing to comply with its wishes on black economic empowerment (BEE).
BusinessLive cited EFF's Mbuyiseni Ndlozi as saying: "The EFF supports Eskom on Exxaro 51% black ownership. We believe Eskom 51% black ownership policy must be strictly applicable to all Eskom suppliers' with the aim of making sure that all Eskom suppliers are minimum owned 50% by indigenous black South Africans."
Mdlozi added, however' that the party believed: "… that 51% black ownership must be awarded to workers and not BEE schemes that benefit few individuals".
On December 30, shareholders of Exxaro approved the R3.52bn repurchase of shares held in the firm's empowerment company MS333, a development that paves the way for a replacement empowerment structure.
Exxaro had earlier unveiled a new BEE scheme in which its existing 50.19% BEE structure was to be unwound and replaced with new BEE owning 30% of the group.
Koko tweeted that Exxaro had decided "… to show Eskom a finger instead of radically transforming and has no decency to even engage on this matter", said BusinessLive. He also tweeted that "radical economic transformation was dealt a heavy blow by Exxaro" and that the company had insulted Eskom.
Exxaro's transaction comes at a time when the mining industry is waiting for details of the redrafted mining charter, which was widely expected to be gazetted in parliament during the last days of 2016.
It is unknown if the redraft will recognise previous empowerment deals where the black-owned partners have either cashed out of their investment following a certain lock-in period – as in the case of Exxaro – or where the transaction failed.
Eskom, the company to whom Exxaro sells the majority of its coal production, said it would not recognise Exxaro as a fully empowered company as its new empowerment structure sees 30% of its shares black-owned whereas previously it was 53% owned and controlled. Exxaro has argued that it was too expensive to re-empower itself back to the 50% plus one share level.
A meeting was due to be called between the companies with Exxaro saying that it didn't believe Eskom's insistence on 50% plus one share black ownership was policy in order to supply the power utility.