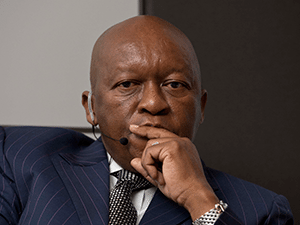 [miningmx.com] – THERE'S an art to writing annual reports and it's a "black art' which – if done successfully – requires the shareholder to read between the lines to try and fathom what really may be going on.
I found this out years ago in a previous life while working in corporate communications. I did not appreciate it at the time, but the experience proved invaluable when I returned to financial journalism.
Apart from the necessity of reading between the lines my time "on the dark side" also trained me to read all the way through the lengthy 'boiler plate' sections of corporate results notices no matter how mind-numbingly boring. It's surprising what companies sometimes deliberately slip in way down in the fine print.
My corporate mentor at that time taught me the crucial knack was to write in such a way that no shareholder could subsequently accuse the company of not disclosing material developments, but to reveal the minimum of sensitive information in the process.
Which brings me to the latest annual report from Royal Bafokeng Platinum (RBPlat) – specifically CEO Steve Phiri's review.
In it he comments: "The need to reconfirm who has a constitutional obligation for communities and who has a secondary and supporting relationship for them, and to re-establish the partnership between government and the private sector, remains an outstanding issue that has still not been addressed."
Phiri leaves it at that – nice and vague – which is unusual for a lawyer but you don't have to be a rocket scientist to find out why.
He is – carefully – pointing his finger at the ANC government which does not like being criticised in public and has, in the past, attacked executives and companies which have done so. A few that spring to mind are Anglo American Platinum CEO, Chris Griffith, former Sasol CEO, Pat Davies, and Anglo American Coal executive Ian Hall.
The background to Phiri's comments is that RBPlat is about to spend some R2.8bn on building another 3,100 houses for its employees over the next five years in what will be a new township in the city of Rustenburg.
In addition to paying for the houses, RBPlat also has to provide – and pay for – all the basic services and infrastructure required for the development of the township such as electricity and water. In a normal society that would be done by the municipality.
But, despite this, it seems the Rustenburg municipality intends levying all the normal rates and taxes on the new houses which RBPlat will have to pay.
So Phiri is asking for clarity from the South African government on just what functions it expects RBPlat to carry out – and what costs it will have to bear – in terms of MPRDA [Minerals and Petroleum Resources Development Act] social responsibility commitments.
The entire South African mining industry would like a straight answer on that one because it is a big part of the uncertainty affecting future investment here; something that Phiri also addresses carefully.
He commented: "Last year, I spoke about the uncertainty regarding the regulatory environment for South African mining companies. This uncertainty, which is unfortunately still with us, remains a deterrent to investment in our industry."
Phiri expresses the hope that a "win-win solution" will be found this year "… regarding the sections of the MPRDA in dispute", but that just brings back into my mind another piece of the Gospel according to my wise former corporate mentor … "Assume nothing."