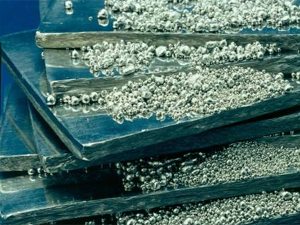 [miningmx.com] – THE market reaction to the proposed R4.5bn purchase of Anglo American Platinum's (Amplats') Rustenburg mines by Sibanye Gold – of which R1.5bn is in cash or shares upfront – has been to reward Sibanye. Shares in Sibanye ended 5.4% higher in Johannesburg after climbing as much as 8.5%.
In terms of the deal, Sibanye takes on the mining risk of the Rustenburg assets, but notably, if it falls short of the required turnaround, Amplats will support it with R800m over three years. Sibanye also doesn't pay the balance of the transaction – R3bn in deferred cash flow – until it makes Rustenburg profitable, after capex.
Moreover, the R1.5bn isn't payable until the deal closes which could take up to 18 months depending on the outcome of talks with the ever capricious Department of Mineral Resources (DMR), as well as the Competition Commission. A lot could happen to the platinum price during that time.
Given those factors, this is a potentially spectacular deal for Sibanye; transformative even, handing it 800,000 ounces of platinum group metal production and rendering its current Sibanye Gold name redundant.
There are some worries though. Is Sibanye Gold CEO, Neal Froneman, correct to assume this deal presents technical challenges quite similar to the turnaround it performed at Kloof and Driefontein, the gold mines unbundled from Gold Fields, and Sibanye Gold's founding moment?
CIBC also observes that investors with a longer term perspective may steer clear of Sibanye until it has proven its ability to bring Rustenburg to profitability.
But what of Amplats, and its 79% shareholder, Anglo American? The over-arching sentiment is that Amplats has arrived at a rational and fair arrangement. Dispensing with a deal based on historic valuation in favour of future prospect seems logical, especially at a platinum price barely breaking $1,000/oz. This is the bottom of the market … isn't it?
"The lack of cash will likely disappoint some who were expecting a cleaner transaction,' said Goldman Sachs harking back to Amplats' optimism in June 2014 when its CEO, Chris Griffith alluded – if not actually nodding his assent – that the company would sell Rustenburg and Union section at book-value.
Even then – with the platinum price almost unbelieveably $450/oz more than it is today – analysts thought Griffith was dreaming. Compare Sibanye's R1.5bn upfront offer against Amplats' own net asset value calculation of R7.7bn.
There's also the question of how quickly Amplats will benefit from the deferred cash flow element it hopes Sibanye Gold will generate.
Johann Steyn, an analyst for Citi, remarked in a morning note that the R4.5bn transaction value was only "marginally positive". It would take Rustenburg "… a very long time to generate the R3bn deferred balance from 35% of Rustenburg's free cash flow," he said.
For all that, however, this is a transaction that simply had to happen with the cash value of "sentimental' value, according to Barclays Capital which added that the importance of the deal was largely strategic. An alternative was to have "given them away", it said.
In general, analysts recognise this is a transaction tailored to the times.
"With so much uncertainty over PGM prices in the near and medium term, the structure of the deal delivering greater value longer term seems the only and most sensible course of action, since an eventual supply side response will eventually lead to a recovery in prices and in time strong returns that Anglo will justifiably wish to retain exposure to," said Investec Securities.
"The market may be disappointed that the deal did not attract more cash up front but this looks like a sensible solution for Anglo Platinum and its parent Anglo American looking to move away from difficult deep underground mining and South African labour risk while at the same time earning a return on their smelting and refining assets," said SP Angel, a UK broker.
And the upside is considerable for Amplats with the minimum deferred consideration of R3bn rising up to R18.5bn, analysts say.
Froneman was keen to emphasise today that there weren't winners or losers in the deal as the parties had agreed to work cooperatively, sharing in the risk of buying platinum assets at a time when the future platinum price was so hard to anticipate.
Next for Amplats is to get Union away. This will be an interesting event given the precedent created by the risk-sharing deal with Sibanye.