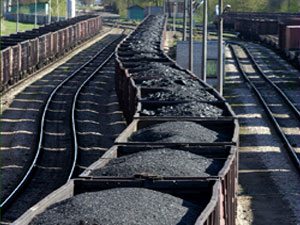 [miningmx.com] – AS a mineral, coal has a bad a rap as any dirty, carbon-contributing element can have. It's not as if burning coal for energy – which is its sole function – has a bright side such as the unquestionable role played by the giving of diamonds in human propagation. Even platinum, not exactly the mineral du jour, can be used to remove noxious gases from automotive emissions.
You just burn coal, an activity that feels as futile as pouring disinfectant down a drain: in the absence of proof, one just supposes efficacy. Similarly, we really have to take it on trust that by burning coal for energy, there's no better way of keeping ourselves warm, or reading at night.
Attendees representing the world's coal industry at a recent IHS Energy Publishing conference in Hawaii (ironically, the kind of tropical paradise environmentalists think coal endangers), think the continued health of their industry is crucial to human progress.
According to Chris Hagedorn, president of the Asia region for $5.5bn US-listed coal mining firm, Peabody Energy, every ten-fold increase in per capital electricity usage drives a 10-year increase in life expentancy. "Electricity enables people to live longer and better,' he said. As such, Hagedorn estimated the world's coal industry has a rosy future notwithstanding the pressure placed upon its extraction by green lobbyists and the like.
China, for instance, is expected to double its electricity generating capacity as part of that country's enormous urbanisation, a growth that will require 250 million tonnes of additional coal production. "I get very excited about the role of coal,' Hagedorn said to much applause from the conference audience clearly equally confident in the virtues of pure carbon.
The fact of the matter is that for all the talk of alternative energy sources, coal-fired power station generation remains the energy of choice for the world's developing economies, except South Africa. India is planning 75 GigaWatts of new coal-fired electricity generation over the next five years, a leap in industrialisation that will require 250Mt a year of coal production.
One wonders then, set against these global trends, whether South Africa's Integrated Resource Plan (IRP2010) is due another, and somewhat urgent, iteration. The IRP2010 wants SA coal-fired power generation to contribute only a quarter of the country's power requirements by 2060. That seems out of kilter with the rest of the globe.
In fact, the rest of the world is trying to work out cleaner ways of burning coal rather than banning it, or hoping a fleet of windmills will do the job better.
With Mozambique targeting 2,000MW of new coal-fired generating power, and Botswana now styling itself as the power hub of SADC in the absence of developing an export coal market, SA is also going to become increasingly dependent on power imports.
One also has to question the South African government's apparent interest in dissuading local companies from exploiting the export industry for thermal coal.
Said Bob Bell, chief commercial officer of Teck Resources, a C$17.8bn Canadian company, there are ". 800 million people in China seeking a better life and they will do that. Expect further urbanisation'. Conference attendees applauded, enthusiastically.