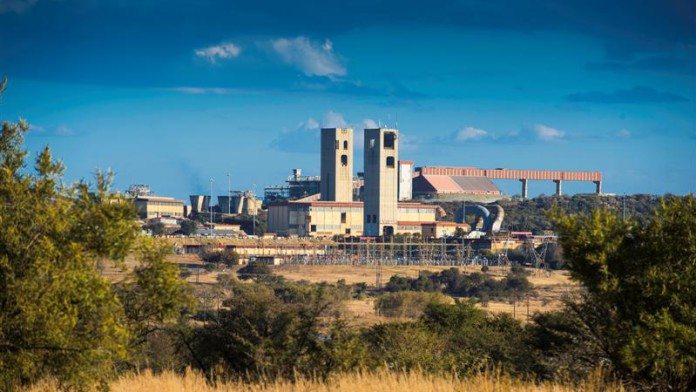 I am gobsmacked by Harmony Gold's announcement that it will chop the remaining life-of-mine at Kusasalethu from 24 years to five years through a decision to "high grade" the mine.
The ramifications of this move by new CEO Peter Steenkamp are huge. It means his predecessors – Graham Briggs and Bernard Swanepoel – wasted a lot of capital on Kusasalethu. It also has negative consequences for 'South Africa Inc' in terms of lost jobs and lower foreign exchange earnings, taxes and income because of the gold that will now be left in the ground and not mined.
It also focuses attention on the key role of that piece of tightly-written legalese which precedes every presentation by a mining company – the safe harbor clause concerning forward looking statements.
When you look back what was predicted for Kusasalethu during the past ten years and check it against actual delivery you can only shake your head at how Harmony's executives got it wrong.
For the past decade Kusasalethu – the former Elandsrand which Swanepoel acquired from AngloGold – has been touted as one of the five pillars on which Harmony intended building a solid South African mining business.
Since 2007 some R4bn has been pumped into Kusasalethu to turn it around from a marginal operation into a world-class mine. The 2007 Harmony annual report stated the new Elandsrand would produce 415,806 ounces of gold annually when the project was completed by 2010.
But, in the year to end-June 2016, Kusasalethu produced only 124,198 oz. The 2007 annual report also predicted Harmony's growth projects would add some 1.4 million oz over the next four years to the group's then total annual production of 2.3 million oz. Harmony produced a total of 1.1 million oz in the year to end-June 2017.
Steenkamp is now predicting that Harmony will boost production to 1.5 million oz over a three year period. As part of this plan, Kusasalethu is to be high-graded because, according to Steenkamp: "I don't believe – and the current plan does not show us – that we should spend any more money on developing the lower grade part of the mine so we are looking at five  very profitable years during which we can make very good money out of Kusasalethu".
Let's give Steenkamp credit for being prepared to make such a tough call. 
But are the unions and the Department of Mineral Resources really going to go let him get away with this seeing as how the major beneficiary of high-grading Kusasalethu is likely to be Papua New Guinea which is where Harmony's key Golpu project is situated? 
If they do, it would represent a complete reversal of the normal government/union Marxist/socialist approach to the South African mining industry.
Under apartheid era legislation, there was a requirement that gold mines should mine to the average grade of their reserves because this maximized the life of mine which had major benefits for the country in terms of foreign exchange earned and, of course, employment.
That requirement no longer applies, although I see Harmony still claims it is part of the group's grade code – but dare I suggest at least this element of apartheid era mining legislation was more beneficial for jobs than the current MPRDA?
For the ordinary investor, the key takeaway from all this has to concern to what extent you can believe predictions made by any mining company CEO.
How could Harmony have got it so wrong?  Well, firstly; all miners are incorrigible optimists. Secondly, ten years ago investors wanted to hear a growth story from gold producers. If you did not have one then they were not interested in your group so all the CEOs dutifully served up high growth scenario forecasts.
Today, of course, it's all about increasing profit margins and return on investment hence Steenkamp's focus on producing "safe, profitable" ounces.
I should also point out that everything that could possibly go wrong at a mine – illegal work stoppages, major strikes, invasions by illegal miners, plunging gold prices – have hit Kusasalethu over the years.
But I come back to the crucial role of the safe harbor clause which is essentially a CYA (cover your arse) provision to safeguard executives from legal action by investors outraged over inaccurate predictions. It's there for a very good reason and best you keep that in mind.