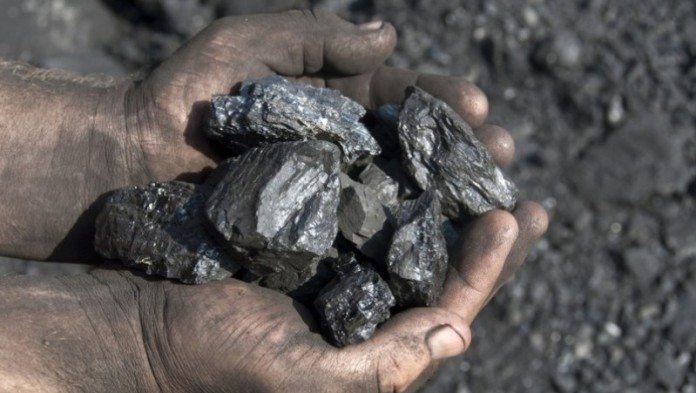 IF there is one mining company in a position to tell Eskom precisely what to do with its demand for 51% black ownership and counter the state-owned utility's politically-driven ideology with business reality it is Exxaro Resources.
That's why I would love to be a participant on the Exxaro team at this meeting being called by Eskom interim CEO, Matshela Koko, which he says will be held "in an effort to understand how they plan to comply with the 50% plus policy requirements".
My riposte to Eskom would be this: please help me to understand where you think you are going to find a replacement source of supply for the 22 million tons (mt) of coal that Exxaro's Grootegeluk mine provides annually to your Matimba and Medupi power stations in the Waterberg?
There is no alternative supply source because Grootegeluk is the only operating colliery on the Waterberg which is where the future of South Africa's coal industry lies as the traditional fields in Mpumalanga wind down.
That's why a few years back Eskom was pushing for expansion of the 400km rail link from Lephalale in the Waterberg to Ermelo so it could source additional coal to keep its existing Mpumalanga stations going when their dedicated coal resources run out.
So is Eskom going to rail or truck 22mt of coal annually from Mpumalanga to the Waterberg? I don't think so. I suppose Koko could threaten to help develop an alternative producer in the Waterberg, but it would be a hollow threat.
Eskom does not have the funds and building a coal mine in the Waterberg is vastly more expensive and difficult than building one in Mpumalanga because it requires a far larger scale of operations. Don't just take my word for it. Take a look at what has happened to Australian juniors Resource Generation and Waterberg Coal Company which have been trying to develop new coal mines in the Waterberg over the past decade.
But we can thank Koko for finally confirming something the mining industry has been in denial about for more than a decade. That is the ideological animosity against the mining industry from the ANC which is driving official policy despite hypocritical official statements that South Africa is "open for business" and "welcomes investment".
Koko commented that resistance to its demand for 51% empowerment was a legacy of apartheid. "What is actually happening is that the ongoing legacy of the pre-1994 economy is being confronted by the Eskom leadership," he said.
"This is the legacy that we have not worked hard enough to dismantle, and at times have been frightened to confront. Eskom has resolved to do something radically different," he added.
From where I sit, the ANC government views the South African mining industry as a major beneficiary of apartheid for which crime it must pay massive reparations. Call it – if you will – the ANC version of the Treaty of Versailles which ruined Germany economically after the First World War.
My view on this has been rejected consistently by South Africa's mining industry executives for years, but I think the penny is finally starting to drop judging by the aggressive statements now coming from some executives; notably, Sibanye Gold CEO, Neal Froneman, and AngloGold Ashanti chairman, Sipho Pityana.
The most depressing aspect is that, because of its ideological tunnel vision, the ANC is completely blind to the benefits the country gets from a healthy mining industry.
It's the State – not the shareholders – which gets the lion's share of the rewards from a successful mining industry through employment and all the various taxes levied on the mines and their suppliers.
The crunch has now arrived with the confrontation over the 'once empowered, always empowered' issue in South Africa's mining legislation. IMHO what the Chamber of Mines should do is join forces with lawyer Hulme Scholes in his attempt to have the entire Mining Charter scrapped.
That's the only way they are going to force the ANC government to actually pay attention to them. All the indabas, lekgotlas and Migdett meetings held so far have achieved nothing.