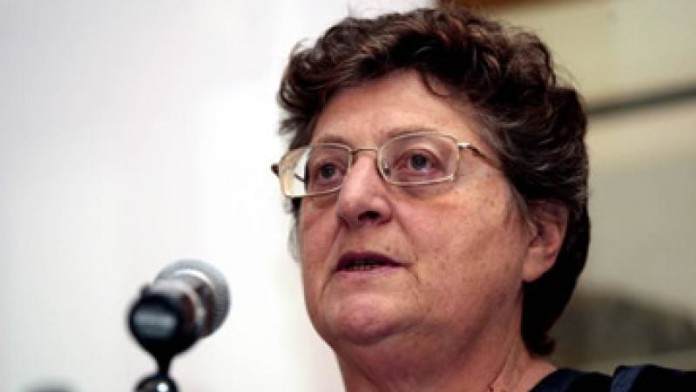 THE appointment of former South African Reserve Bank governor Gill Marcus to the board of Glencore has led Investec Securities to some interesting thoughts.
It commented today: "Appointing such an experienced and politically connected South African to the board certainly suggests that Glencore, unlike several of its peers, is quite comfortable maintaining its South African asset holdings.
"We wonder, given its corporate activity this year, its risk appetite and its South African heritage, if it may actually seek to enhance its asset base there, notwithstanding the discouraging Optimum experience".
The 'Optimum experience' is, of course, the financial hardship Glencore suffered after South African power utility, Eskom, declined to negotiate a new price for contract coal from the mine, and then imposed a penalty for non-performance. Glencore had no option but to place Optimum in business rescue only for President Jacob Zuma's friends, the Gupta family, buy the mine with Eskom assistance. Eskom later heavily reduced the penalty on trumped up terms that former Eskom CFO, Anoj Singh, may still have to answer for.
For its part, Glencore appears to be genuinely excited to have Marcus on its board. Firstly, it represents a further step forward regarding board diversity, especially considering the criticism Glencore fell under before it appointed its first female board member in June 2014 in the person of Patrice Merrin.
Secondly, Marcus brings unique credentials. In addition to her official sector banking experience, Marcus is the sort of ANC cadre the ANC probably wishes it had more of among its ranks. When political commentators say "all the good ones have left the ANC" (in an official capacity), they mean people like Marcus.
Thirdly, Marcus is not afraid of a fair fight or a challenge. The last thing shareholders want is a board that acquiesces to the will of the Alpha Person(s). By way of evidence, it was Marcus who took the chairwomanship of Western Areas, a Johannesburg-listed gold company from yester-year.
At the time, Western Areas was recovering from all kinds of legacy issues, including no small degree of mischief given its links to the late Brett Kebble. It fell to Marcus – who had little mining experience – to settle the ship and eventually oversee the sale of Western Areas to Gold Fields which sought ownership of the South Deep mine in which Western Areas had a stake.
In any event, the addition of Marcus to the Glencore board is an interesting one. Ivan Glasenberg, CEO of Glencore, has never been afraid of sovereign risk provided it can be offset by opportunity. Having Marcus on his board at a time when the ANC is seeking to rediscover the morale high-ground of its roots – and weeks before a potentially crucial elective conference may just be happenstance. But it might also make perfect strategic sense. It's one to watch.