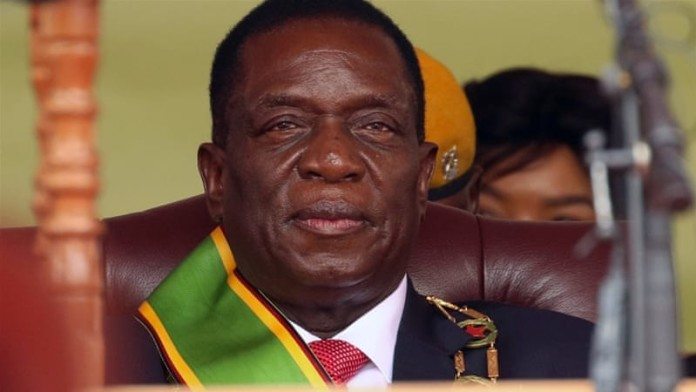 ZIMBABWE'S new cabinet has retained the controversial 51% indigenisation thresholds for foreign diamond and platinum miners, but it has deferred a 15% tax on unprocessed and semi-processed platinum exports as the country implements policy reforms to attract foreign investment.
The reforms follow the exit of Robert Mugabe as President of Zimbabwe last month and the subsequent swearing in of a new leader, Emmerson Mnangagwa. The new Zimbabwean leader has committed himself to restoring respect for property rights and investment protection.
Zimbabwean Finance Minister, Patrick Chinamasa, laid out some of the new policy measures in his 2018 budget statement on Thursday. He said the contentious 51% indigenisation ownership framework for foreign firms had been scrapped for all the other sectors of the economy, except parts of the mining sector.
Unfortunately for the margin-squeezed South African platinum producers including Anglo American Platinum, Impala Platinum and Sibanye-Stillwater, they still face having to relinquish control of their Zimbabwean mines to locals.
"Diamonds and platinum are the only sub-sectors designated as 'extractive'. Accordingly, the proposed amendments will confine the 51/49 indigenisation threshold to only the two minerals, namely diamonds and platinum, in the extractive sector," said Chinamasa.
He explained that the 51/49 threshold "will not apply to the rest of the extractive sector, nor will it apply to the other sectors of the economy. Zimbabwe has now opened up the other sectors of the economy "… to any investor regardless of nationality" which represents a departure from the confrontational approach under Mugabe.
Implats had threatened to shut its jointly owned Mimosa mine in Zimbabwe if the government had insisted on a 15% levy on exports of unbeneficiated platinum at the beginning of next year.
Chinamasa said the levy has now been deferred to the beginning of 2019 as a way to recognise investments undertaken by miners of the precious metal in Zimbabwe in moving towards local beneficiation. The levy will also be staggered along the platinum beneficiation value chain.
"Cognisant of investment that has already been made by some mining houses towards attaining milestones in the agreed road map, the 2018 Budget proposes to further defer implementation of the export tax on un-beneficiated and semi-beneficiated platinum to 1 January 2019," he said.
Under the new economic dispensation in Zimbabwe, a tax of 5% will be levied on exports of platinum group metal (PGM) concentrates, 2.5% on white platinum matte shipments, 1% on PGM/base metal refinery exports, and a zero rated levy applied to fully refined platinum exported for sale.
Newly appointed Mines Minister, Winston Chitando – who is former executive chairman for Mimosa – said that his thrust will revolve around encouraging investment and growing contributions by mining companies to the fiscus.