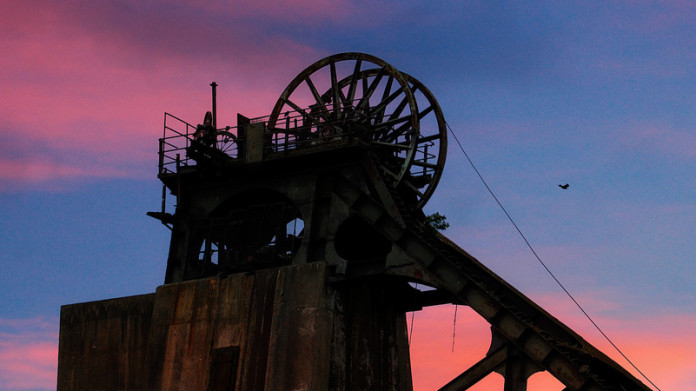 IMPALA Platinum CEO, Nico Muller, hastened to clarify at a company press meeting on September 13 that when he said unprofitable Rustenburg shafts could be disposed to the South African government, he was only speaking hypothetically.
It seemed like he didn't want to a) get into hot water with the government over confidential negotiations; or, b) set up the prospect of a deal that had no way of succeeding; or, c) expose fully the South African government's desperate attempt to preserve jobs in a sector that has shed just over 54,000 jobs in 2017, according to recent Minerals Council data.
The way in which Mark Munroe, head of Implats' Rustenburg shafts, looked to the ceiling during this interchange, a rueful smirk dashing across his face, made it seem this was not something Muller should have articulated in the first place.
But it probably doesn't matter that he did.
The chances of the Department of Mineral Resources (DMR) successfully 'purchasing' platinum shafts from Implats are next to zero; particularly if the plan is to have the state-owned mining company, African Exploration & Mining Finance Corporation (AEMFC) be the operator. I have no doubt, though, this was a suggestion.
Gwede Mantashe, South Africa mines minister, wanted Optimum Coal Mine to be put into AEMFC and have professional miners operate it rather than having the colliery sent to business rescue. It's debatable, given the way the business rescue has gone, whether the AEMFC would have been a much worse home for Optimum.
State ownership of mines, distressed or otherwise, is a debate into which Mantashe has recent history. In 2009, for instance, Mantashe used the opportunity created by EFF leader Julius Malema's mines nationalism drive to frame a more rational debate that nonetheless favoured a level of state involvement/ownership of mines as a means of delivering
It's, therefore, not surprising that Mantashe came up with the 10% free carry clause in his redraft of the Mining Charter, split between communities and employees, and the trickle-down dividend. This is not state ownership of mines but a real anxiety to deliver tangible results to the electorate who go to the polls next year.
The South African government is desperate to save jobs; that much is obvious, and bring benefits at the grassroots level. But the AEMFC is so poorly equipped to assist. What's more, building AEMFC into a serious industry competitor is surely very low on Mantashe's 'to-do' list which must be topped by having the redrafted Mining Charter pass muster with Cabinet later this week followed, in very close proximity, by rebuilding the credibility of his department by rooting out corruption.
As for the AEMFC, there needs to be clarity on its organisational structure. Attempts to merge the resource related state-owned companies into one – such as Alexkor – has not materialised. There's also the question of skilling the organisation, and the even greater question of the so-called State Owned Mining Company bill which was last referred to in public by former president Jacob Zuma in Parliament in February, 2017.
SOMCO was intended to re-scope the mandate of the AEMFC and transfer its management from the Central Energy Fund to the DMR. The notion was first suggested by former mines minister, Ngoako Ramatlhodi, when it was mooted it could buy up shares in companies that no longer wanted to invest in South Africa. But there's no money for that, and no prospect government will participate in the sale of Rustenburg shafts either.