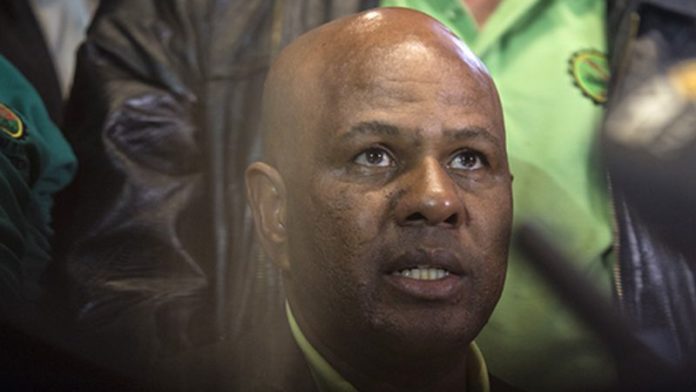 DOES the Association of Mineworkers and Construction Union (AMCU) have the stomach for another strike? That's perhaps the most important question ahead of platinum industry wage talks due to kick off this month.
One view is that there's every likelihood Joseph Mathunjwa, the increasingly incalculable president of AMCU, having lost some of his normal swagger in the union, will be disposed to winning it back by waging a successful strike.
It's also thought that as the majority union in the platinum group metal (PGM) sector, AMCU is supported by the courts in potential industrial action as it wasn't as the minority union in the recent five-month gold strike at Sibanye-Stillwater.
A Citi analyst praised Sibanye-Stillwater for resisting rewarding militancy. The outcome of that strike was a fairly humbling return to work with AMCU accepting the wage offer put to other unions before the strike started in November. Certain employee inducements to get back to work were at the discretion of Sibanye-Stillwater and were not earned by AMCU.
The fear is that Mathunjwa may be disposed to fight back; driven by emotion and concern for his position. If, as it seems likely, the proposed merger of Lonmin with Sibanye-Stillwater goes ahead, there may be even more reason for AMCU to seek a bust-up with Sibanye-Stillwater on a stage where it has considerably more power.
There are, of course, other companies negotiating PGM wages this year including Anglo American Platinum (Amplats) and Impala Platinum (Implats). But since the talks do not fall under the aegis of the Minerals Council each will be left to their own processes.
The view of Amplats CEO, Chris Griffith, is that the company will most likely settle at a percentage above inflation. This was his message when interviewed by Miningmx on April 22 in which he added that Amplats would "always pay above inflation" wage increases. It has the luxury now of mechanised mines having sold the restive Rustenburg shafts.
But if AMCU is weakened following the gold strike at Sibanye-Stillwater then so is Sibanye-Stillwater. The strike wiped out most of the company's EBITDA in the first quarter forcing it to reduce debt through financial engineering rather than through cash flow as promised. It will also spend most of the second quarter getting the gold mines operating again.
So there's little space for Sibanye-Stillwater to move.
One view is that Stillwater mine and the Rustenburg platinum operations have not generated the free cash flow as expected. What might be the case at less elevated metal prices, and amid a platinum strike?
So, the stakes are as high as ever: pressure on Sibanye-Stillwater to start generating the cash and reducing debt; pressure on Mathunjwa at AMCU who was suffered a string of bad setbacks this year at the hands of Sibanye-Stillwater.