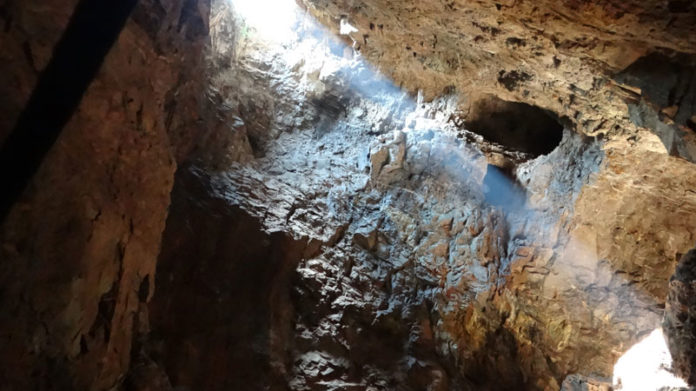 PAN African Resources (Pan African) said it was on track to produce 170,000 ounces of gold in its 2019 financial year – as it had previously guided – and that production would be about 9% higher in 2020.
It also announced, however, that it had changed its mine on how it would develop Royal Sheba, a project that surprisingly burst on to the picture last year. Mining in that vicinity dates back to the Golden Quarry mine operated in 1885.
Commenting in a production update for the nine months ended March, the company said today it was too expensive in monetary and scheduling terms to develop Royal Sheba as a standalone open-cast mine.
The topography of the area – the Sheba Valley, located in the bucolic setting of Mpumalanga's Barberton region – was trickier to develop than first expected. This was one of the chief findings of a recently completed feasibility study.
"The emphasis is now to assess the merits of using an underground sub-level open stoping mining method by developing haulages from surface into the orebody," said Cobus Loots, CEO of Pan African in the production update.
"The existing Barberton Mines' processing plant infrastructure can be upgraded to process ore from this orebody which will substantially reduce the originally contemplated capital expenditure, and shorten the environmental licensing approval process," said Loots. He did not provide details on capital expenditure.
In an announcement in September, Pan African said the Royal Sheba prospect contained an estimated 900,000 oz in gold reserves of which 350,000 oz was accessible through open pit mining at an average grade of 3.81 grams per tonne (g/t). Gold resources totalling 550,000 oz could be mined through underground mining.
In other news, Pan African said it had approved the mining of the Evander Shaft 8 pillar region in the mothballed underground section of Evander Mines. The initiative, which as per the Royal Sheba project sees Pan African make use of every available ounce as its disposal, will add 30,000 oz of gold a year to total production for three years.
Capex on the project will be R70m – funded from cash flow – of which R40m is pre-production with payback expected in less than 12 months assuming R600,000 per kilogram in gold received ($1,305/oz). The Royal Sheba project will also be funded from cash flow thus giving the company capacity to cut net debt which was at R1.8bn on December 31 from R653m the year before.
Pan African also confirmed the restructuring of its revolving credit facility. Repayments are now weighted towards 2022, effectively providing a bit more breathing space.
Pan African wants to get back to paying dividends following capital spending on Elikhulu, its gold surface project which is now commissioned and producing. Elikhulu processed 100,000 tonnes of ore above its nameplate capacity in March.
"With Elikhulu producing at a steady state for a full year and the incremental contribution from Evander's Pillar operation, we expected to produce approximately 185,000 oz of gold for the 2020 financial year which is a sizeable increase in our gold production profile," said Loots in the statement.
He did not provide details of Pan African's plans for after the pillar project. The company has suggested in the past mining Egoli, another (underground) project at Evander.