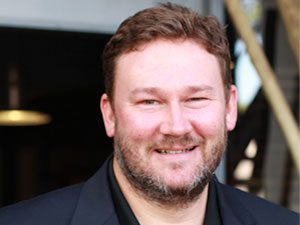 [miningmx.com] – WE are an industry that is hard-wired to forget that mining is, and always will be, cyclical. This amnesia means we are surprised by the extent of the current downturn.
Alternatively, it allows us to harbour a hope the downturn will be short when, in fact, all that we're experiencing is the "Old Normal'.
Falling prices in 2014 have been steepest for iron ore and coal, and while the mining industry has enjoyed three- to four-fold growth between 2002 and 2012, the highest relative growth in both revenue and margin has come overwhelmingly from the iron and coal sectors. The industry is, therefore, shrinking in line with the fortunes of those bulk commodities.
Falling prices negatively impact those countries that are most reliant on the contribution of mining to their economies. This is particularly prevalent in Africa where even the most diversified of economies on the continent, South Africa, earns some two-thirds of its foreign revenues from mining.
Less diversified African countries' can be more than 70% mining dependant (and 90% energy dependant in some cases). Their dramatically falling revenues can result in drastic, reactive measures such as the proposed increase in copper royalties in Zambia to 20%.
While Africa has enjoyed the benefit of high prices during the decade-long bull market, the amount of metal and coal exported from the continent did not increase substantially. For Africa at large, this is mostly owing to a lack of infrastructure while in South Africa it's to do with insufficient development of existing infrastructure.
Apart from the lack of infrastructure, current prices mean that many undeveloped coal and iron resources will remain in the ground. Similarly, a good number of precious and base metal projects in Africa are likely to remain on hold until the next up-cycle.
However, a bottoming market, which has perhaps over-reacted to pressure on commodity prices, is an attractive investment environment. As a case in point, some large institutional investors are investing in the "right' gold mining stocks again because they believe gold is bottoming out. They think that miners who can make cash at $1,000/oz are a good bet for the future.
Bull markets author bear markets and vice versa and we are currently writing the script for the next upturn through stalled on and off-mine exploration and greatly reduced capex.
Discoveries, defined by the establishment of a maiden resource, are almost never put into production in the same cycle in which they are discovered which isn't surprising considering the average 12- to 15-year lead time from discovery to production.
This is the market in which investing in exploration assets in Africa should be considered, particularly those which haven't made it due to current market conditions, but are likely to be differentiated in the next up-turn. As an industry, we need to embrace the "Old Normal' and invest accordingly.
Keith Scott is the managing director of The MSA Group, the largest and leading mineral exploration and evaluation consultancy in Africa. Keith's principal role is advising private and public clients on how to identify and develop mineral projects in Africa both from a technical and commercial perspective. He has sat on the boards of public and private companies and is a recognized expert in his field.