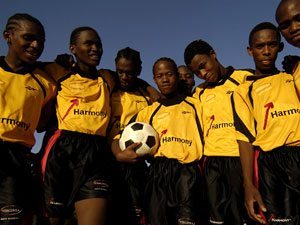 [miningmx.com] – MY morning commute takes me through Brixton and Langlaagte where, 70 years ago, my father and his brothers spent their days racing each other along the alleys and sliding down mine dumps on pieces of corrugated iron.
His happy stories of those days belie the hardship of the post war era – the queuing for essential supplies at the Brixton rec and my granddad holding down three jobs to provide for his family.
They too had to follow the wave of urbanisation into Johannesburg, not unlike the many migrants of today, to the only economy large enough to offer some hope of earning a wage.
At the time, and for many years after, economic activity in Johannesburg revolved around gold mining.
Now, more than a century after the first shafts were sunk, most of the mines have closed, and the mining town of before has evolved into a bustling city with a diverse economy and a vibrant platform for the creation of human, social and financial value.
The story of Johannesburg is unique though and quite different from what is increasingly happening to smaller mining cities and towns that are not having it so fortunate. Many of these that were vibrant a few years ago are feeling the squeeze of the shrinkage of the industry and are turning into tired looking ghost towns.
Another hard truth is that society seems to have taken the view that the wages the mines can afford are below what the social morality of our era demands.
Wages for unskilled labour have therefore increased, and are likely to further increase at a rate, which increasingly renders the existing model of labour intensive mines non-viable.
A reduction in costs through modern technology is high on the list of priorities of every mine and the end of labour as we know it, is in sight.
But we can't modernise, without simultaneously addressing the social effects of modernisation.
This means that the people who loose their jobs because of our changing model need to be equipped for life after mining.
The training we provide can no longer be confined to core mining skills. It has got to include skills that can equip and sustain former mining employees in the spheres of the economy that does not involve digging and processing.
We further need to look carefully at the kind of ventures we help set up as part of corporate social investment (CSI) or in terms of social and labour plans.
Not only do we need to empower suppliers into our industry, we need to go one step further, beyond the direct interests of mining.
We need to assess the consumption needs of the communities that surround our operations and determine the extent to which those needs are met by local-community entrepreneurs.
Education is the next item that should be an absolute priority.
Regardless of how tough things are, we should all have a few school teachers on our payroll, particularly for maths, science, accountancy and language proficiency.
These teachers should be deployed to offer extra classes to matric pupils in schools in the areas around our operations.
Our generation of resource-company is not going to build the equivalent of a Johannesburg by accident.
We are going to have to put some thinking into it if we want to leave something behind that remotely resembles what Johannesburg has become.
In fact, we are going to have to put some thought into it if we want to avoid the embarrassment of a potentially negative legacy, despite all the effort we all put in every day.
Niel Pretorius is CEO of DRDGold