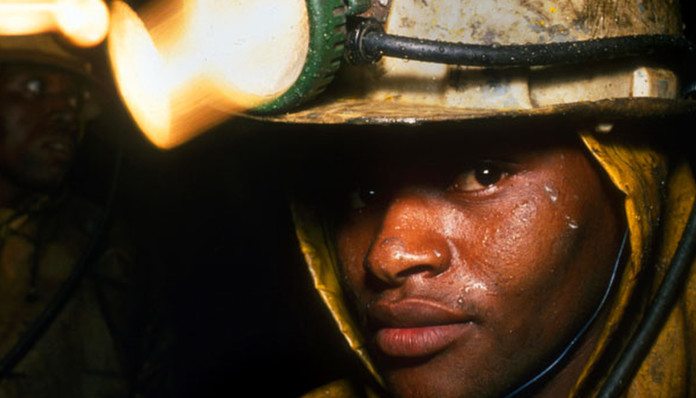 WHEN it comes to mining statistics of a negative nature they relate in the first place to the 82 mining deaths that occurred in 2017 and the 11 mine workers who have already lost their lives in 2018. In the second place, around 75,000 miners have lost their jobs over the past five years, and in the third place around 35,000 illegal miners are operating in active or dormant South African mines.
There is a direct correlation between those three sets of statistics and which constitutes a vicious cycle in the mining industry.
Usually entry level miners inevitably do work that is physically challenging, and often have many dependents. For this reason it is understandable that money and survival are a miner's main driving force. Consequently, a large number of retrenched miners become part of a growing network of illegal miners as alternative jobs opportunities are scarce in a shrinking mining industry and mining, be it legal or illegal, is the only work they know.
Illegal miners, or so-called zama-zamas, are initially driven by desperation, but as the individual becomes part of a mainstream smuggling network greed becomes a driving force as a result of the opportunity to earn more money. Those zama-zamas pose a serious threat to legal mine workers not only because they are heavily armed, but also because they weaken the mines' infrastructure by mining crown, shaft and barrier pillars.
The bad news is that the South African Police Service (SAPS) and mining houses are fighting a losing battle because of the rapid growth of illegal mining activities as unemployment rises, but also because a small number of SAPS members, security guards and legally employed miners have become part of smuggling networks.
When the cost and risk involved in combating illegal mining activities threaten a mining house's sustainability, high risk and loss-making shafts are inevitably closed and innocent workers lose their jobs. This is exactly what happened when Sibanye-Stillwater had to close its Cooke Mines at the end of 2017, and 2,146 workers lost their jobs.
And so the negative cycle gains momentum as jobless miners become zama-zamas in the areas where they used to work because they know the underground structures there and former colleagues are involved who can quite easily be drawn into smuggling networks.
HOW RETRENCHMENTS LEAD TO ACCIDENTS
However, retrenchments not only result in a spike in illegal mining activities. As retrenchments become prevalent as a result of mines reaching the end of their life and loss-making mines are put on care and maintenance, a cloud of uncertainty is created. The psychological effect on a miner of this job insecurity leads to a lack of concentration, which can lead to safety rules being disregarded at times, resulting in accidents.
Fatal accidents that occur underground lead to a suspension of production when the Department of Mineral Resources issues a section 54 mine stoppage notice. Production can only resume once the department declares the mine safe. As it is, pressure to reach production targets under normal circumstances is already extremely high, but production pressure is abnormally high after such a temporary closure, which increases the risk for yet another accident, and so a mine's sustainability becomes threatened.
Mine bosses must realise that their pursuit of production targets and incentive bonuses increase the risk of fatal accidents, but the Department's inspectors must also show discern before a section 54 notice is issued.
The recent incident in which 955 miners were trapped in Sibanye-Stillwater's Beatrix Mine due to a power failure would be an interesting case study should the incident result in retrenchments.
Back in August 2017, Sibanye-Stillwater had already issued a section 189 retrenchment notice to Beatrix miners recommending that the mine be closed due to sustained poor production figures. After three months of negotiating, trade unions and the mine's management agreed that the retrenchment process be suspended and resumed should the mine show a loss over a period of three consecutive months.
Naturally, the recent temporary closure of the mine will impact the mine's profitability, which could result in the closure of the mine. Hopefully the mining house would take into account the extraordinary circumstances before creating fresh negative statistics.
As a consequence, the Beatrix mine – like so many other mines – has become marginal and thousands of workers are fearing the axe all the time. It will therefore become hard to break the negative impact that retrenchments, an increase in illegal mining activities and mining deaths have on one another.
Gideon du Plessis is Solidarity's General Secretary