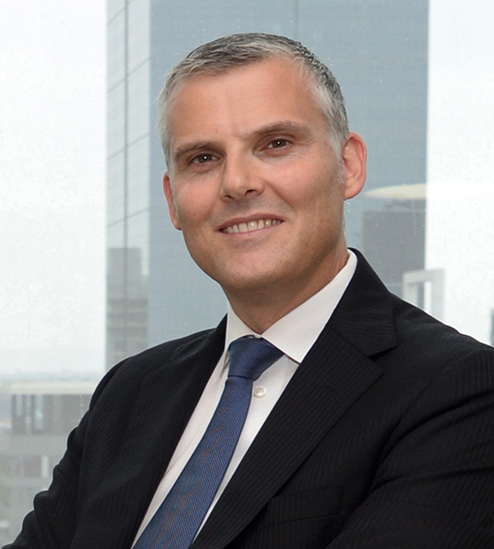 Brendan

Harris
MD and CEO: Sandfire Resources
'In Motheo, Harris has a major source of continual resource replacement and growth, assuming the optimists who hail the Kalahari Copperbelt as a new mineral system are correct'
BRENDAN Harris should have the wind at his back when he takes the reins at Sandfire Resources on April 3. Firstly, the long-term outlook for the copper price remains as robust as ever; secondly, Sandfire's next major copper mine - Motheo - starts production of an expected 3.2 million tons (Mt) in the June quarter. There's already expansion in Motheo by dint of a proposed $71.9m expansion to 5.2Mt a year, taking total investment in the prospect to $397.4m. That's assuming the group can get approval of its environmental and mining permit applications.
The growth will be an important selling point for Harris as Sandfire is due to part ways with its DeGrussa operations after officially hanging the 'for sale' sign over the Western Australian mine. Cash flow will be generated by the MATSA operations in south-western Spain, a producing asset Sandfire acquired for $1.9bn in 2022 and now intends to optimise. But in Motheo, Harris has a major source of continual resource replacement and growth, assuming the optimists who hail the Kalahari Copperbelt as a new mineral system are correct. Sandfire said last year it had identified "substantial exploration potential" over a 4km strike extension, 20km north-east of the existing orebody.
Additional exploration is underway in the broader Kalahari Copperbelt, it said. Funding for the expansion was tied up in October via a $140m project financing package with lenders Nedbank and Société Générale. Harris follows founding Sandfire Resources CEO Karl Simich, who surprised the market in September by announcing his planned departure after 13 years at the helm. His position will be held on an interim basis by COO Jason Grace.
LIFE OF BRENDAN
Brendan Harris was previously chief human resources and commercial officer at South32. He was the group's inaugural CFO following its creation through the demerger of assets from BHP in 2015. At BHP, Harris was head of investor relations. Prior to joining the Australian firm in 2010, he held various roles in investment banking, including as executive director of Macquarie Securities, where he led the metals and mining research team. He has a BSc in geology and geophysics from Flinders University in Adelaide, Australia.
More Rainmakers & Potstirrers