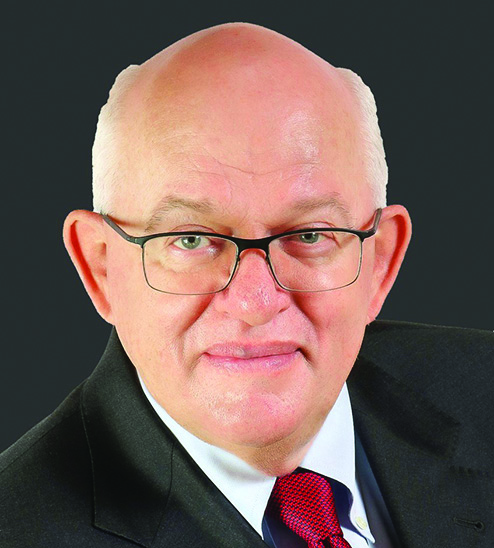 David

Anthony
President and CEO: Asante Gold Corporation
'I spent my life as a miner with dirt on his boots and that's where I have the most fun'
ASANTE Gold Corporation has kept a breakneck pace since early 2021, establishing itself as a mid-tier gold producer, focused on Ghana. In that year it bought Bibiani from Resolute Mining in a deal valued at $90m. A $30m final instalment was paid in November. Then in April last year it announced an agreement to buy the Chirano gold mine from Kinross Gold in a $225m cash and shares deal. Combined, the transactions put Asante Gold on course for roughly 340,000 ounces a year in gold production. Anthony thinks the company will establish a 400,000 oz/year run rate this year.
By way of financing, Asante agreed a $140m financing package involving forward sales with institutions in Ghana. Clearly, there's a close affiliation with the West African country, especially as 44% of its share capital is held by local institutions. Middle East investors Emiral Resources, a Dubai-headquartered investment company, and Fujairah Holdings, named after the city in the United Arab Emirates, hold 13.8% and 11% of Asante Gold respectively. Kinross Gold also has an 8% stake in the firm in part consideration for Chirano.
Gold production starts to tail off from about 2025 so it's quite likely Asante will be driving more deals in the near future, or looking for organic growth. Regarding the latter, the company is running a technical study over the proposed $117m Kubi Gold prospect located south of AngloGold Ashanti's Obuasi. In October, Anthony listed Asante Gold on the Toronto Venture Exchange, adding to the firm's Frankfurt and Ghana listings.
LIFE OF DAVID
A mining veteran of more than 40 years, David Anthony is a miner with a capital 'M'. His most prominent position prior to Asante Gold was as head of operations for African Barrick, subsequently renamed Acacia Mining, which ran the Bulyanhulu and North Mara mines in Tanzania. He was also COO for West African gold exploration firm Cardinal Resources, which developed the Namdini mine. The company eventually attracted a $500m buyout by China's Shandong. Anthony also has experience in South America working in Ecuador, Brazil, Chile and Argentina. He is a mining engineer with a BSc from Queen's University in Ontario.
More Rainmakers & Potstirrers