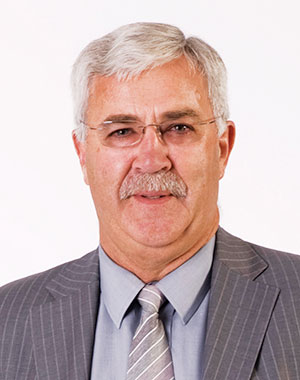 Danie

Pretorius
CEO: Master Drilling
'I may be over-conservative but the only certainty we know is the uncertainty'
MASTER Drilling's survival through the ups and downs of the mining services industry over the past 33 years is largely due to founder Danie Pretorius's financial caution and technical acumen. He held off declaring a dividend for the 2021 financial year (which ended in December) until mid-2022, when he had a better idea of the impact of the Russia-Ukraine war. (This despite Master Drilling reporting a 40% increase in dollar revenues and Pretorius voicing confidence that the mining sector would benefit from strong commodity prices in 2022).
Master Drilling keeps its gearing ratio low and its several acquisitions over the past few years have been relatively modest in size. Pretorius said midyear that he would focus on clients that are low-cost operators as they are more likely to weather a pullback in commodities prices, with lower growth in China presenting a risk. Where Pretorius shows his bold side is in his commitment to investments in mining technology. The group currently has the largest rock-boring fleet in the world - 148 machines deployed in 20 countries, which can drill to depths of 1.5km - and it has designed and built some of the machines it uses.
Pretorius has targeted innovation and this is borne out in the various records the group has set for drilling. In 2012, it drilled the most accurate pilot hole for raise-boring to a depth of 1.07km at a Lonmin mine. In 2020, it set a new record, with a 1.3km deep pilot hole at a Northam mine. It uses new technologies like the mobile tunnel borer and blind shaft boring system. Recently it pioneered a remote drilling feature for its rigs at a deep-level South African gold mine.
LIFE OF DANIE
Pretorius acquired a Government Engineers Certificate of Competency in 1983. Before he started Master Drilling he worked as an engineer for Western Deep Levels Gold Mine and Murray & Roberts RUC. He founded Master Drilling in 1986 and it went international in the 1990s, first in Zimbabwe in 1992 and then in Chile in 1993. In 2000 the company launched the first raise-bore machine it had designed itself, and since 2006 it has made several acquisitions in South Africa, South America and Europe. It listed on the JSE in 2012.
More Rainmakers & Potstirrers