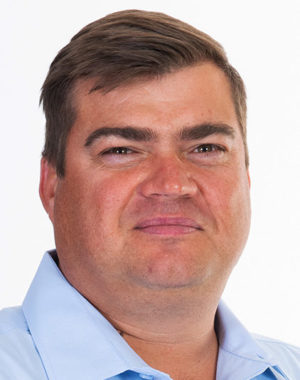 Jaco

Prinsloo
CEO: Sylvania Platinum
'The T-zone was indeed a very pleasant and significant discovery on our exploration area. It was quite a material find'
GOOD news may materialise in 2023 for Sylvania Platinum and its shareholders. This year, Prinsloo intends to pursue – in typically careful, measured fashion – the initial potential shown by the Volspruit and Northern Limb exploration areas. Sylvania, which owns cash-generating platinum group metal (PGM) tailings dumps, commissioned studies on these mining prospects two years ago.
The latest drilling results contain two happy surprises. The first is that Volspruit could have rhodium mineralisation (a nice sweetener at a current rhodium price of about $12 000/oz). But the 5%-6% rhodium is merely an estimate at present, and the study only covered the northern pit, which is about 58% of the project area.
In the Northern Limb project, the pleasant surprise was the discovery of the T-zone, a very thick reef. Unlike the T-zone in neighbouring properties, it rises close to surface on the Sylvania property, which makes it mineable using open-cast. The Northern Limb area also contains the F-zone, which is deeper and would require underground mining. Next steps will be a feasibility study at Volspruit, hopefully to be completed by June/July 2023, including both the rhodium and the south pit. On the Northern Limb, Sylvania will extend the current study, which covered only 2km of the total 14km strike length, by another 2km.
Prinsloo says Sylvania won't necessarily "jump into" these projects themselves but once it has these studies it will be able to decide whether to seek a strategic partner with mining skills to complement Sylvania's own processing expertise, or to dispose of the projects. Prinsloo is not likely to bet the farm on a multiyear mine development. Sylvania's appeal to investors is that it stays cash-rich and pays regular dividends, complemented by occasional windfall dividends when PGM prices surprise on the upside.
LIFE OF JACO
In his 24 years in the mining industry, Prinsloo has made a name for himself. A metallurgical engineer, he has experience in both base and precious metals and several years of experience in marketing to UK investors. He began his career at AngloGold in 1998, and subsequently spent eight years at Anglo American Platinum in various roles. He was principal metallurgist at Anglo American, based in Johannesburg, for another year, before joining Sylvania in 2012 as executive officer: Operations. From 2014 to 2020 he was Sylvania's MD, and took over as CEO when Terry McConnachie retired. Apart from his degree in metallurgy, Prinsloo also holds an MBA from GIBS.
More Rainmakers & Potstirrers