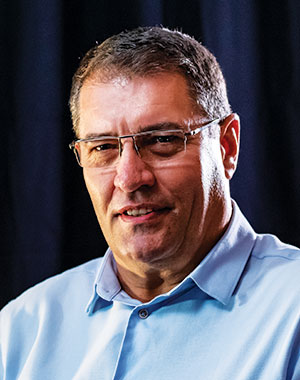 Errol

Smart
CEO: Orion Minerals
'Juniors are viewed as too risky for South African institutions so they get little support'
WHO would be a junior miner in South Africa given all the well-documented problems the country is facing? Errol Smart for one. Last year he managed to put two major financial building blocks in place to go ahead with his proposed Prieska Copper Zinc Mine (PCZM). Those were securing R250m in loans from the Industrial Development Corporation (IDC) and signing definitive agreements with Canadian streaming royalty company Triple Flag to secure $80m in funding in return for metal supply.
The IDC also took a 43.75% stake in Orion's second venture in the Northern Cape, which is the Okiep Copper Project. In October, Smart commented that the IDC funding for PCZM had "derisked the project materially" and "substantially unlocks the project finance, taking us to a definitive feasibility study next year ahead of project funding". He expected Orion shares to rerate but that did not happen. That has to be discouraging for Smart given that he is making real progress with his projects and also given the highly favourable fundamentals for copper. Forecasts are for a massive shortage of the metal, with S&P Global predicting that global copper demand will double from the current level of 25 million tons a year by 2035.
The market's reaction to this situation has been underwhelming, although some shares – like Ivanhoe Mines and Freeport-McMoRan – have done well. Glencore CEO Gary Nagle summed up the situation thus: "The world just doesn't get it. It doesn't understand that there's a massive [copper] deficit coming." Presumably, Smart is going to have to get his projects a lot further down the track before the Orion share price starts to show significant benefits.

LIFE OF ERROL
Smart previously held positions at AngloGold Ashanti, Cluff Minerals, Metallon Corporation, Clarity Minerals, LionGold Corp and African Stellar Holdings. He's a geologist by training, with a BSc Hons in economic geology from the University of the Witwatersrand. In addition to his day job at Orion, Smart also sits on the board of the Minerals Council South Africa, where he represents the interests of junior miners. That's the result of a commitment to Orion's backers that he would get involved in making the fundamental regulatory changes required to turn South Africa's mining industry around.
More Rainmakers & Potstirrers