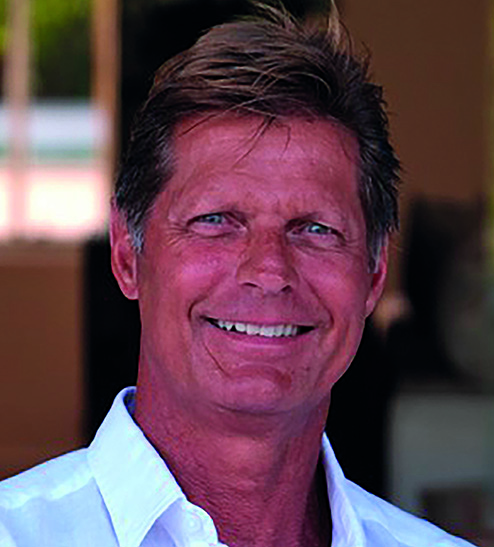 George

Bennett
CEO: Rainbow Rare Earths
'I believe that Rainbow is well positioned to develop a responsible rare earths supply chain to drive the green revolution'
GEORGE Bennett continues to talk up a storm on the benefits of Rainbow Rare Earths' project to recover high-tech rare earth minerals from the gypsum stacks created as waste from decades of processing phosphate ore at Foskor's Phalaborwa operations. But for some reason investors didn't listen in 2022 as the firm's share price slid from a high of 18 pence in February to around 9.75p at the end of December. That was despite a jump in rare earth prices that increased the Phalaborwa basket price by 82% to $173.9 per kilogram of magnet rare earth oxides.
For Rainbow, the main event of the year was publication of the preliminary economic assessment (PEA) in October. Bennett's company has developed a process to extract rare earth minerals from the host phosphogypsum stacks and,according to the PEA, the project can support total production of 26,208 tons of separated magnet rare earth oxides with a weighted average sales value of $137,9/kg, potentially generating $3.6bn in revenue over 14.2 years. Using the higher prices recorded in 2022 up to the end of October, the report said the project would have an operating margin of greater than 80% and a payback period of just 1.7 years.
Mouthwatering stuff, but why then was the share under pressure? The investors who coughed up £6.4m at 15p a share in the October 2021 fundraising cannot be too happy. The next stages of development involve a full feasibility study and permitting process, with further optimisation targeting a production date of 2026. Rainbow's secondary operation at Gakara in Burundi, which was "temporarily suspended" because of a dispute with the government last year, is now reported by chairman Adonis Pouroulis as being on care and maintenance since June 2021.
LIFE OF GEORGE
Bennett is a true maverick and a highly successful one so far. He dropped out of his studies at the University of Natal in Durban to get involved in the rag trade, which was booming in the city at that time. Then he shifted to the stock market in the mid-1980s, moving to Johannesburg and becoming a partner in broking firm Simpson McKie, which was subsequently taken over by HSBC in 1998. Bennett quit HSBC in 2003 and went gold mining, listing Shanta Gold in London in 2005. Then he really struck gold, founding the business for which he is best known – MDM Engineering. It was sold to Amec Foster Wheeler in 2017 for $120m.
More Rainmakers & Potstirrers