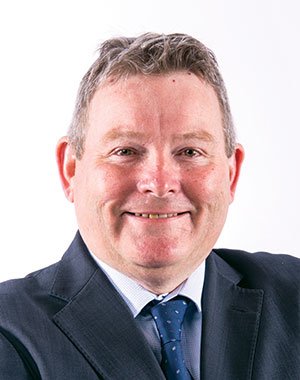 Paul

Dunne
CEO: Northam Platinum
'Our competition has been saying we cannot afford it [to bid for RBPlat], but there you go: the R10bn is in the bank'
PAUL Dunne's year-long pursuit of Royal Bafokeng Platinum (RBPlat) culminated in a proposed R172.70/share cash and shares offer in November, requiring Northam to raise R10bn into the bargain. Its offer dwarfed last year's R150/share offer for RBPlat, tabled by rival Impala Platinum (Implats), but the kingmaker in the asset tussle, the government-owned Public Investment Corporation (PIC), refused to play ball. Citing social considerations, it declined to sell its RBPlat shares into either offer. For now, this forces Northam into a joint venture with Implats in RBPlat, but let's not forget Dunne is proper wily.
There may be another twist or turn in the RBPlat saga this year as Dunne continues his relentless drive to grow Northam's production, currently centred on Zondereinde and the company's shallow, mechanised Booysendal mine. The geology there is outstanding, but above ground, Northam and its peers in the region face social unrest on a seismic scale, a daunting challenge that Dunne flagged several times over the course of 2022. Front and centre is the emergence of shadowy 'procurement mafias' that are attempting to shake the industry down for a cut of lucrative contracts. These profoundly unhelpful factors are the reason industry analysts believe primary PGM supply from South Africa will shrink. That may support metal prices, which will at least enable Northam to deleverage the balance sheet.
The company's high debt levels have so far prevented cash dividends, although Dunne argues the repurchase of shares in empowerment vehicle Zambezi Platinum approximated a share buy-back. Some brows were furrowed, however, after Dunne announced a new empowerment deal for Northam even though it's not legally required. That's Dunne's style: a one-off and an outsider. He turns 60 in 2023. Happily, he's shown no signs of slowing down so we look forward to where next he'll upset the apple cart.
LIFE OF PAUL
Hailing from the UK, Dunne is a keen chess player with an eye for detail. An affable chap, he is as comfortable sitting around having a pint with his team as he is in the boardroom. A former senior Impala Platinum executive, he is also vice president at the Minerals Council SA. He has a BSC Honours in electrical engineering and an MBA.
More Rainmakers & Potstirrers