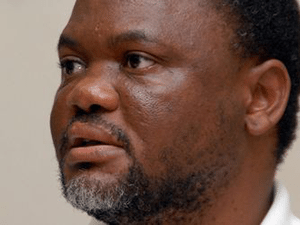 [miningmx.com] – THE Association of Mineworkers & Construction Union (AMCU) would rather approach platinum mining companies separately during this year's wage negotiations because the wages offers would be different.
"In the platinum industry, companies are all independent. We don't know if they'll want to negotiate collectively," said Jimmy Gama, AMCU's National Treasurer. "But even so, there will be different agreements, so AMCU will negotiate individually, as in the past."
Gama was speaking at a media briefing on the sidelines of the Mining Indaba conference in the place of the union's president, Joseph Mathunjwa, who was at Lily Mine in Mpumalanga province where three mineworkers remain trapped.
Gama said AMCU hasn't made a decision on what demands it would bring to the table when the three-year wage agreements at Impala Platinum, Lonmin and Anglo American Platinum come to an end in June this year.
"We are mandated by our members as a union and we hold consultations with our members where they give us their demands for negotiations," Gama said. "We understand the situation in the platinum industry and will reflect on them as we face wage negotiations.
"But these companies are still making huge profits, even in these difficult circumstances. As they make those profits, they should also think about their workers," he said.
Elize Strydom, chief negotiator at the Chamber of Mines, told journalists at a separate briefing yesterday that mining companies would prefer to sit around one table with AMCU. "If I were AMCU, I'd consider bargaining around one table as it can determine what happens around negotiations and conditions," she said.
This is the first Mining Indaba conference that AMCU has attended, but it doesn't mean the union subscribe to the conference's mandate, it said.
"We won't sit in forums at the Indaba. Their agenda is how to make more profits. Being here is our means of making sure we're heard," said Gama.
"We're saying enough is enough and that these companies should also put workers' lives on their agenda. The noise we make help to influence decisions as long as they hear us crying and lamenting," Gama said.