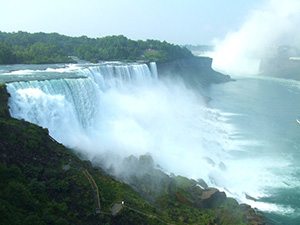 [miningmx.com] – CONGO mines minister Martin Kabwelulu made the country's power deficit the clarion call following news earlier in the week that the central African country would not change its mining code.
The DRC government had long intended to change the existing mining code, raising profit tax to 35% from 30%. It also planned to increase its free carry in equity projects to 10% from 5% as well as increase royalties up to 3.5% from 2%. The plan was scrapped following opposition from mining companies.
Kabwelulu was conciliatory, urging all investors – black and white – to help the DRC overcome its power supply deficit. "Power is our big concern. We make no distinctions; we need your investments. Your investments will be safe," he said.
He acknowledged that basic infrastructure was crucial for the development of the DRC's mining resources. "We need to respond to the main issue of power shortages in the DRC. Those who are interested to invest in our country – we have more than a thousand waterfalls for hydroelectric power," he said.
However, construction of the DRC's Inga III dam project, which has the potential to generate close to 5,000MW of electricity, has once again been delayed, according to a report by BDLive. South Africa and the DRC signed a treaty in 2013 that pledged co-operation in the construction of the project, it said.
During question time, Kabwelulu was asked what guarantees he could give to potential investors that they'd be safe in the DRC, given political instability and upcoming elections later this year.
Said Kabwelulu: "People don't leave the US when there are elections there. Why should the DRC be different? People come and go, but institutions remain". He had been mines minister for nine years which was proof security existed in the industry, he said.
"Don't worry. The real guarantee is the mining code. Everybody must adhere to that," said Kabwelulu.
The DRC's presidential elections will take place on 27 November this year. The incumbent president Joseph Kabila, who has been at the helm since his father's assassination in 2001 and won disputed elections in 2006 and 2011, is constitutionally not allowed to stand a third term, but there are rumours that he intends to hold on to the presidency beyond his term.