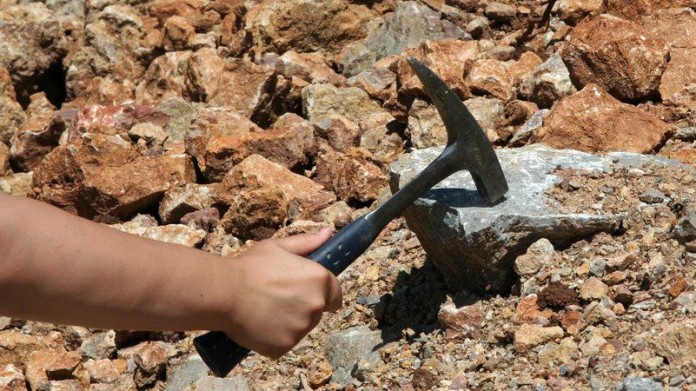 South African mining companies say that the new iteration of the Mining Charter will have a greater dilutory impact on capital providers' returns than the previous charter, setting the country's mining sector on a potential anti-investor trajectory. Simply put, South Africa will be unable to compete for capital on the international market if investors believe their capital interest will be diluted with each new iteration of the charter.
At the time of writing, the Department of Mineral Resources (DMR) and industry remained locked in discussions around the draft as part of a public comment process that will end this month. Despite energetic contentions by industry, however, few material changes to the legislation – which minerals minister Gwede Mantashe wants finalised by November – are expected.
But the new charter appears to leave emerging juniors and new entrants more exposed. This is largely due to the clause requiring new projects and companies renewing mining rights to re-establish a 30% black economic empowerment (BEE) shareholding, including 10%-points of free carry (a non-transferable 5% each for employees and local communities). The latter carries a dividend of 1% of earnings before interest, tax, depreciation and amortisation (EBITDA) from the sixth year of a mining right unless an ordinary dividend is paid.
This clause is likely to make a lot of projects uneconomic, while requirements for new prospecting rights under the draft charter are unclear and appear to be at the discretion of the minister.
Aside from the free-carry provision, there are also limitations on the timing and divestment of new rights as well as vesting schedules. The BEE entrepreneur shareholding must vest as follows: 15% in the first quarter of the mining right, 50% in second quarter, 70% in the third and 100% by the end of the last quarter of the right.
Nedbank Corporate & Investment Bank said in an investment note in June that the proposed charter implied a roughly 20% asset value loss, based on their calculations.
"It [creates] a situation where a mining company has to fund 100% of the capital investment of a mine or project but will only receive 90% of the benefit. This could materially impact the economics of mining projects and could make marginal orebodies uneconomic, in our view," Nedbank analysts Leon Esterhuizen and Arnold van Graan said.
Said Oliver Bayley, senior exploration geologist, SRK Exploration Services SA: "There is good potential for discovery and exploitation of smaller mineral deposits in South Africa that have not been worthwhile for the larger players – who have historically held much of the ground – to pursue. An improved regulatory environment would help support the goal of a home-grown junior exploration and mining sector, as the kind of investors needed by this segment are sensitive to issues related to sovereign risk and tenure.
Speaking to Miningmx, Concentrate Capital Partners head, Paul Miller, is blunt in his views. He believes the charter is indicative of a lack of acknowledgment by policy makers that South Africa needs to attract foreign capital into the mining industry, and that this is a competitive endeavour.
Importantly, Miller sees this increase in the BEE shareholding requirements from 26% to 30% as an indication of the trajectory of ongoing dilution of capital providers returns.
"It's not that this charter is better or worse than the last one, it's the trajectory that's the issue, and we need to realise that there will be a 'Charter 4' in five years and a 'Charter 5' five years after that, and that this is a gradual improvement in local ownership that means a gradual reduction in returns to capital holders. That's not what you do to attract capital," he says.
An improved regulatory environment would help support the goal of a home-grown junior exploration and mining sector, as the kind of investors needed by this segment are sensitive to issues related to sovereign risk and tenure
Emerging sentiment in the industry is calling for the promulgation of separate regulations for established miners and new mining entrants, exempting from certain requirements and thus promoting investment in exploration.
So says Orion Minerals CEO, Errol Smart, who was recently appointed as the representative of the Junior and Emerging Miners Leadership Forum of 200 small-scale miners to sit on the Minerals Council South Africa board.
Commenting in his personal capacity, Smart says that junior and greenfields mining should be treated almost as a separate industry, with a relaxation of certain elements of the charter.
"When you find new orebodies, they still need to be taken through the development search. There needs to be an understanding that the national asset doesn't yet exist at this stage. Someone has to invest before the mineral actually becomes an asset.