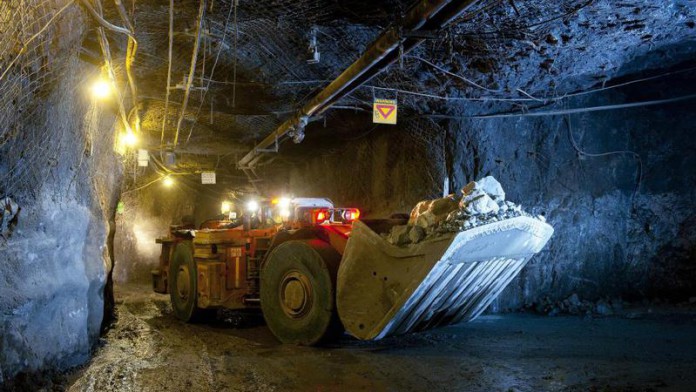 THE National Union of Mineworkers (NUM) has broadened its strike at the premises of Petra Diamonds' South African mines saying its members will down tools at Koffiefontein in the Northern Cape province on September 24.
"The strike will be in the form of a total withdrawal of labour of all NUM members working in Petra Diamonds at Koffiefontein Mine," the union said in a statement. "The strike will commence on 24 September 2017 starting with a morning shift and include every shift that follows thereafter and will continue indefinitely until the NUM demands are met."
The union said earlier today that 67 of its members were staging an underground sit-in at Petra Diamonds' Finsch mine after the union embarked on a strike over wages.
"The NUM members at Finsch Mine in [the] Northern Cape have vowed to continue with their legal strike until Petra Diamonds addresses their demands," said the union in a statement today. "The strike started on Monday afternoon after the employer failed to reach an agreement with the NUM," it said.
Koffiefontein comprised a mere 1% of carat production in Petra's 2017 financial year but Finsch is more influential comprising 53% of production. Combined, however, the two mines provide 52% of total carat value for Petra.
Petra Diamonds confirmed in a statement that it had received notice of a strike at Koffiefontein and that underground production at Ekapa and Finsch had also stopped. It added, however, that its surface operations – plant treatment and the surface activities – continued at near normal capacity.
"The company remains in ongoing discussions with NUM in order to resolve the situation and Petra will update the market as soon as is appropriate with further clarity on the potential impact of the disruption to the group," it said.
"There are some members who are still underground since Monday," said Tebogo Kgomongwe, deputy branch secretary for NUM at Finsch Mine. "The members felt that if the company does not meet their demands they will remain underground," he said.
"The total number of members who are underground is 67 and amongst them, there are also females, and those who take chronic medication but the company has refused to allow us to take their medication underground."
The NUM is demanding a 10% basic wage increase for three years and a number of other benefits including increases to the housing subsidy, medical aid and annual leave days at Finsch and Koffiefontein.
Petra Mining CEO, Johan Dippenaar, said on September 18 he was hopeful of signing a new wage deal although he also acknowledged the situation was volatile amid labour disruption at Finsch as well as at the Kimberley Ekapa Joint Venture. However, a deal had been signed earlier at another mine, Cullinan, that Dippenaar hoped would set the tone for the NUM.
"We see the Cullinan deal as a positive sign and we are well down the line negotiating a new deal [elsewhere]," he said of wage talks to renew the previous three-year deal that expired in June. Dippenaar said the company expected to pay between 7.5% to 10% wage increases in a new three-year compact.
"What angered the 67 members to refuse to come out of underground was when Petra Diamonds threatened to withhold the bonuses that are due to be paid end of September," said Kgomongwe. "The company has also threatened to retrench them."
A protracted production stoppage at any mine in the Petra portfolio is the last thing the company wants having already suspended output at its Williamson mine in Tanzania. Slower than expected ramp-up at Cullinan mine in its last financial year led to disappointing production results for the 2017 financial year which, at four million carats, undershot production guidance of between 4.4 million to 4.6 million carats. The company has guided to 4.8 million to five million carats for the current year.