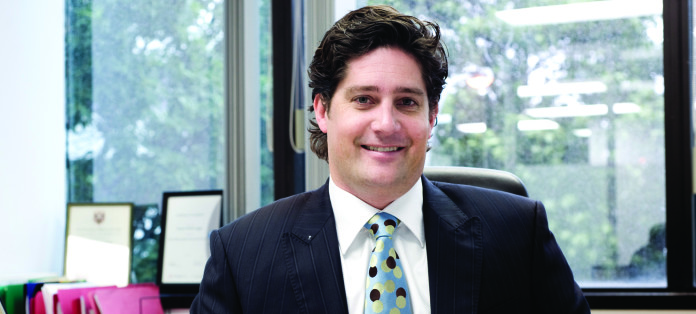 TIM Carstens, MD of Base Resources, said the company wouldn't just "bury its head in Toliara", its newly acquired ilmenite-rich Madagascar project, as it sought to establish itself as a mid-cap alternative to established, larger mineral sands firms such as Iluka Resources.
"Our positioning from a market capitalisation point of view is to give us some strategic relevance. So we won't just bury our heads in Toliara. We see the likelihood of merger and acquisition activity. It's my dream to build a company," he said in an interview.
Base Resources is currently valued at A$310m ($242m). The other major mineral sands companies are Rio Tinto, which has operating units in North America, South Africa and Madagascar, Tronox valued at $2.36bn, and Iluka Resources which, at some $3.1bn, recently absorbed Sierra Rutile in a $297m deal. Beyond that, there's the likes of Kenmare Resources which operates in Mozambique. It is valued at £292m ($404m) and occupies the same space as Base Resources but creating an absence of options in the mid-cap space.
Currently, Base Resources operates out of the $300m Kwale Mineral Sands Operations in Kenya, and although a Phase 2 expansion will extend the 450,000 tonne/year operation, it is nonetheless in need of asset diversification. Toliara, once explored by Kumba Resources, cost Base Resources $77m to buy from World Titane Holdings – funded through an all-scrip deal. First production from Toliara is expected in mid-2021 with an investment decision pencilled in for 2019.
"We can extend the mine life at Kwale from 2023, we can extend past that, but the driver for Toliara is that new ilmenite supply is depleting from about 2021. So we want to get to the front of queue with the right project," said Carstens. He forecast a $200 per tonne ilmenite price as a project underpin.
"Toliara is far enough advanced that it can be one of the first new projects to come on stream, and it's definitely one of the best. We have a [management] team that knows how to build a project in Africa," he said. Base Resources weighed up more than 70 potential mineral sands projects before pumping for Madagascar.
Asked for his assessment of the political risk of embarking on green fields work in Madagascar, Carstens said: "Our experience with the Malagasy government is that it is highly organised and, in some ways, a more impressive one than Kenya. For instance, the government doesn't have the economic latitude where it can go 'far off the reservation' unlike in Kenya. We were one of its largest mining projects, but the Kenyan economy is more diversified than Madagascar," he said.
Meanwhile, Base Resources is hoping to clean up its balance sheet ahead of financing Toliara. Carstens won't commit to a capex forecast but he suggested it would be in the region of Kwale's capital cost. Net debt was about $200m a couple of years ago, since more than halved. "We want to retire debt by the end of this year so we have a clean capital structure," he said.