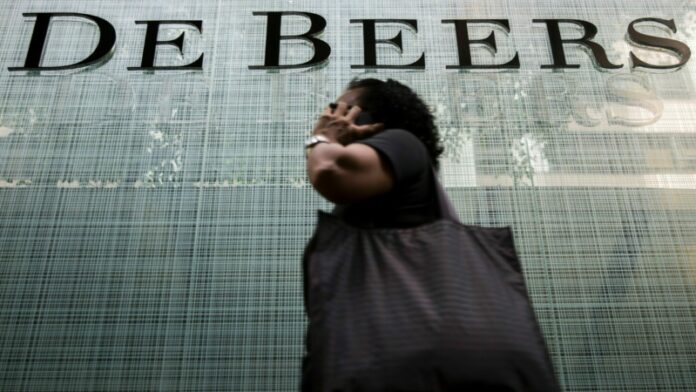 DE Beers today reported weaker fourth cycle sales which totalled $480m compared to $542m in sales for the previous cycle. The fourth quarter sales were also significantly lower than sales of $604m achieved in the fourth cycle of the previous financial year.
Al Cook, CEO of De Beers said the reduction in sales represented "a small decrease" compared to the previous quarter "as the industry has entered what is traditionally a seasonally quieter period".
He added, however, that rough diamond demand was also influenced by "ongoing macroeconomic uncertainty and a slower pace of recovery in consumer demand from China than was widely anticipated."
According to Morgan Stanley, heightened uncertainty and a worsening demand outlook "may prompt De Beers to curtail diamond supply" in the first half of its financial year. Revenues were therefore "increasingly likely" to be weighted towards the second half of the year, the bank said.
Recent data from India suggests a build-up in rough diamond inventories of the country's cutters and polishers which could depress prices over the next few sales cycles for De Beers. A recent Bloomberg News article said De Beers was looking to combine its fifth and sixth auctions this year. These auctions normally constitute about 10% of cycle sales – a bearish demand signal, said Morgan Stanley.
Other diamond producers have recorded similarly depressed traded conditions. First quarter sales were lower for Lucara Diamonds, the Toronto-listed firm that mines the Karowe operation in Botswana. It cited geopolitical uncertainty. GEM Diamond, which mines Lesotho's Letseng operation, said market volatility caused by the invasion of Ukraine by Russia contributed to a decline in its quarterly diamond prices.
Cook said in commentary to the previous sales cycle data that the reopening of China boded well for the market. The group was "beginning to see some signs of recovery in consumer confidence following the relaxation of travel restrictions," he said.
De Beers sold a total of $6bn worth of rough diamonds in 2022 compared with $4.9bn in 2021 consisting of 30.4 million carats (2021: 33.4 million carats). The group is forecasting production for 2023 of between 30 million and 33 million carats "subject to trading conditions".
Anglo American, which owns 85% of De Beers, was expected to receive a $1bn contribution to group Ebitda – about 8% of total Ebitda – compared to $1.4bn in the UK-listed group's 2022 financial year, said Morgan Stanley.