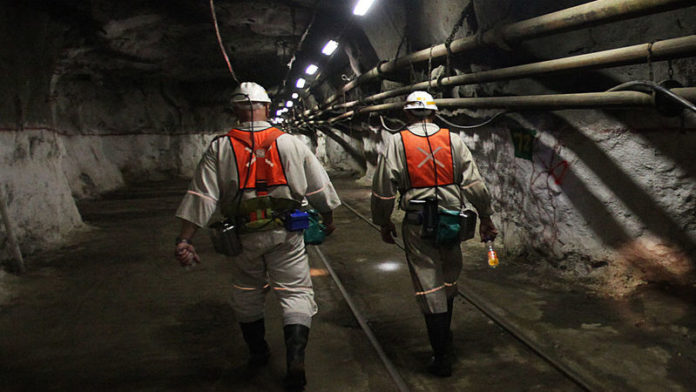 CORONATION, one of South Africa's largest asset managers, has pulled out of the country's platinum group metal (PGM) sector, saying that miners were likely to misallocate capital by keeping unprofitable mines open for longer than they should.
Coronation's head of South African equity research, Nicholas Hops, is quoted as saying in an article by BusinessLive today that keeping unprofitable mines open was often a result of pressures other than financial.
"The decision to shut a mine will never be purely financially driven, and we believe that unprofitable mines are likely to stay operating for longer than they should, thus providing the market with more metal it does not need," he said. "Management teams have very tough decisions to make going forward, which increases the risk of further capital allocation missteps as some attempt to diversify away from their core markets."
Coronation warned PGMs represented a value trap for investors.
"The sector finds itself facing both cash losses and the need to fund committed projects. Given our view on the long-term outlook for PGM markets, we believe that the companies should be decommissioning producing mines and shuttering projects," Hops said.
PGM prices have fallen precipitously in the last 12 months hitting PGM miners hard. Sibanye-Stillwater, which derives more than three-quarters of its profits from PGMs, posted a decline in basic interim share earnings and headline interim share earnings of38% and 51% to 262 and 208 South African cents respectively in August.
The poor performance was largely driven by a 22% decline in the average rand 4E PGM basket and a 28% fall in dollar 2E PGM basket price. PGM prices have continued to struggle and come amid wide-ranging cuts to production guidance for Sibanye-Stillwater.
Froneman acknowleged in an October 4 interview that at spot prices the company could pass the dividend. "If the market remains where it is now there will be no dividend."
Earlier this month, RMB Morgan Stanley downgraded Sibanye-Stillwater's prospects. At spot prices, it could post a net cash out flow of about R6bn, it said.
Said Coronation's Hops: "A key element driving our decision to disinvest was the capital allocation decisions made by management teams during the boom years. Initially, we had hoped that the PGM windfall would be returned to shareholders in the form of dividends or buybacks, especially in the context of shareholders having supported the industry with capital during the bear market".
"We continued to see companies announcing new projects, even as the longer-term outlook started to deteriorate. Some destroyed tens of billions of rand of shareholder money in pursuit of ill-fated acquisitions, much of which has since been impaired and with more to come," said Hops in the BusinessLive article.