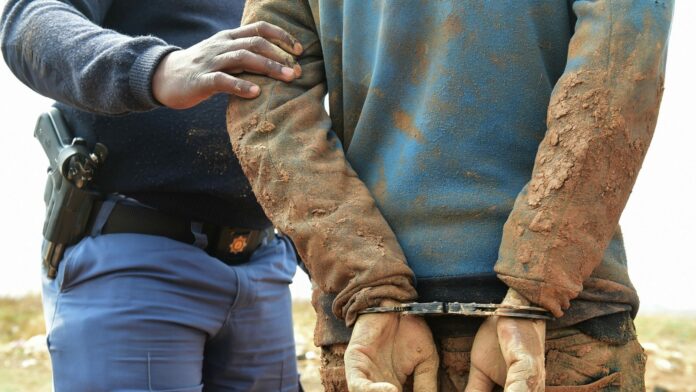 THE South African government has authorised the deployment of 3,300 soldiers in support of police efforts to curb illegal mining, said Bloomberg News.
Citing a statement from the office of South African president Cyril Ramaphosa's office, the deployment will run until April 28. Parliament's defence committee is expected to approve the use of the army in the coming weeks, the newswire said.
The use of soldiers in a domestic law-enforcement role has occurred periodically in South Africa. The last such large-scale deployment occurred in 2021 to stem rioting and looting after the imprisonment of former President Jacob Zuma for defying a court order, said Bloomberg News.
Illegal mining has been a mounting issue of concern for the South African government. Mineral Resources and Energy Minister Gwede Mantashe told lawmakers last year that illegal mining cost the economy R49bn in 2019 and caused mining companies to spend collectively about R2bn annually on extra security.
One of the problems the mining sector faces in controlling illegal mining is poor prosecution as the criminal justice system is ill-equipped. Illegal miners face only a trespassing charge which requires them to pay a R300 admission-of-guilt fine.
"Reported incidents of illegal mining are reduced by the bribery, or coercion, of employees, contractors and officials in an effort to have them turn a blind eye to illicit activity in return for the equivalent of up to four months' salary in cash," said Sibanye-Stillwater in its 2022 annual report published earlier this year.