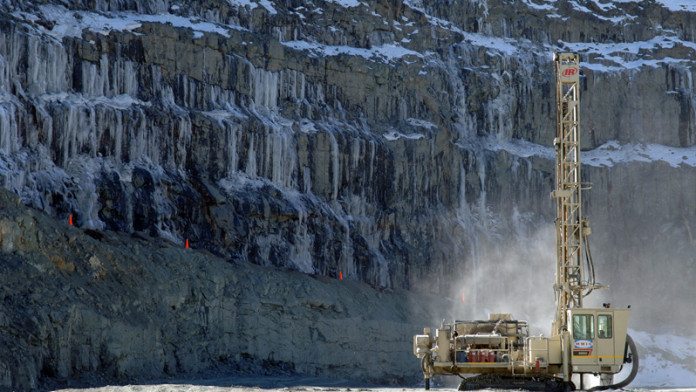 GEM Diamonds has chosen to end a long-standing contract with a load and haul company serving its Letšeng mine in Lesotho after the supplier's owner Sam Matekane was elected prime minister of the southern African country in October last year.
The UK listed diamond miner will buy the equipment from Matekane Mining Investment Company and re-employ its employees. The contract termination – based on the view that Matekane is a Politically Exposed Person – is effective December 1.
GEM is to finance the acquisition through a combination of asset-based financing and available cash. This transaction is expected to lead to further efficiencies and operational cost reductions at Letšeng, the miner said.
"This transaction brings a long standing and successful business relationship we've enjoyed with MMIC, since 2005, to an end," said Clifford Elphick, CEO of GEM. "The transaction resolves important issues relating to governance and conflicts; and will lead to operational efficiencies and cost reductions being achieved," he added.
Shares in GEM Diamonds gained just over 4% today. On a one year basis, however, the stock has lost 63% largely owing to huge pressure in the diamond sector.
Rough diamond sales for the six months ended June dropped 28% year on year to $71.6m while sales volume fell 9% to 52,163 carats. The average price plunged 21% to $1,373 per carat, it said in August.
On November 8, De Beers reported ninth cycle sales of only $80m as it limited supply in response to continued depressed economic conditions. Rough diamond sales in the previous (eighth) sales cycle totalled $200m while sales in the matching period last year was $454m. In October, Morgan Stanley analysts estimated sales for De Beers of $391m and $395m for its ninth and 10th cycles respectively of its 10-cycle financial year.
"Macro-economic challenges continue to affect the diamond sector," said Al Cook, CEO of De Beers in a statement today. In addition to limiting supply, a voluntary import moratorium implemented by Indian manufacturers earlier this year would see extended Diwali holidays and factory closures, said Cook.