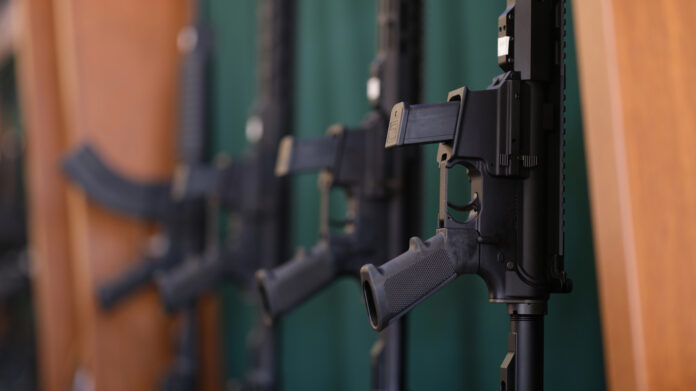 TRANSNET is to up the ante in its fight against crime, according to a report by BusinessLive which said the state-owned rail and ports company was to issue a tender in December for "ammunition, hand guns and longer range weapons".
Marius Bennett, GM for safety and security at TFR, told the newspaper Transnet security was "training now" in order to prepare for the tender. Security-related incidents cost the Transnet R3.7bn in revenue for the 2022/23 financial year, said BusinessLive.
Said Bennett on the tender: "We are planning on rolling it out in the current financial year which [runs till] end-March 2024."
TFR makes use of internal and external security personnel to protect and patrol around 30,400 kilometres of its railways which are essential to transport South Africa's imports and exports, said BusinessLive.
However, its internal security personnel have limited authority to carry ammunition. In 2022, Transnet's security officers were granted peace officer status by justice & correctional services minister Ronald Lamola.
Transnet says that over the past five years there has been a 179% increase in security-related incidents including theft of fuel and copper cables, all leading to the vandalising of infrastructure.
In 2015, TFR recorded 1,688 security incidents across all its corridors, resulting in the theft of 129km of cables. By the end of March this year, the company recorded 3,877 security incidents, resulting in the theft of 1,121km of cables.
In a separate article, BusinessLive cited South Africa's Road Freight Association (RFA) as calling on Transnet to hand over the running of the country's rail and port networks to the private sector. A plan by Transnet to stop the Richards Bay Transnet Port Terminals from receiving cargo brought in via road is "killing the country", said RFA CEO Gavin Kelly.
"Give the ports and the railways to the private sector," Kelly told BusinessLive.
"Let us run these efficiently and sustainably … Logistics is a private sector game. Decent and good competition is required to ensure we move goods and even people along the corridors of our country."