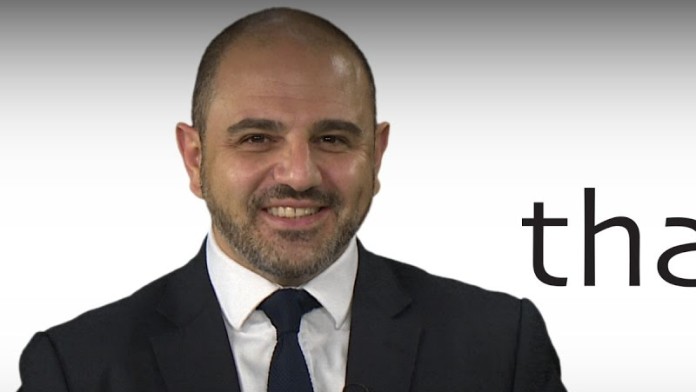 THARISA CFO, Michael Jones, expressed genuine surprise that his company was twice the value of Lonmin. At a market capitalisation R5bn, Tharisa has come a long way.
When it first listed in Johannesburg, in 2014, the company was very much a platinum group metals (PGM) type of offering, even though chrome production – which was always a part of its product mix – was scoped to generate about 60% of the firm's revenue. Incidentally, Lonmin was then trading at over R500/share, and with less shares in issue, compared to its current R8.40/share.
Today, PGMs comprise about 35% of Tharisa's revenue and is forecast by an analyst to continue making that contribution until about 2022. Thereafter, however, the PGM contribution is forecast to increase to as much as 60%, according to one bank that doesn't permit its research to be quoted in the media.
That's despite the addition of possible chrome from Salene Chrome, a property Tharisa bought from shareholder Leto Settlement Trust (at a nominal payment of $90). Jones said in an interview with Miningmx that the prospect was undeveloped, but only required trenching rather than drilling. A resource and pilot plant ought to be running in 12 months and therefore it "… ticks all the boxes" as set out in the firm's diversification strategy.
"It is open pit-table, scaleable, and is in a new geography," said Jones of its Great Dyke location in Zimbabwe. Chrome operations nearby typically produce 50,000 tonnes of chrome-bearing ore monthly, but Jones said Salene Chrome would most likely be larger in  scope. "It's an ideal first opportunity for us," he said. "We haven't paid a control premium for the asset, but it's structured in a way that recognises the seller of the shares can participate through royalties," he added.
Asked, though, if PGM production could fall into Tharisa's growth and asset diversification strategy, especially given the call for restructuring of South Africa's beleaguered sector, Jones said: "We still believe in PGMs going forward. We would consider [opportunities]. We know that at the current platinum price, deeper level mines will struggle," he said.
It's instructive of the concentration in the world's platinum industry that despite its relatively lowly PGM production target of 140,000 oz for its current financial year, Tharisa is nonetheless ranked in the top ten of producers.
From an investment perspective, however, Tharisa is driven by the chrome price. A share price spike in November correlated closely with the contracted price for metallurgical grade chrome which burst through $200/t, and then 'normalised', said Jones.
Analysts think Tharisa has made important gains. Its asset – the Tharisa mine – was highly cash generative in the first six months of the year and despite committing to relatively heavy capital spending in the next few years, there's an expectation of speedy deleveraging. Free cash flow is forecast to grow in the medium term averaging $80m during 2018 to 2022 financial years representing an annual yield of about 19%, especially as capital expenditure moderates. Net debt is currently at about $23m.
"This should result in the further strengthening of Tharisa's balance sheet," said an analyst. "Strong free cash flow generation supports our assumption for the dividend payout ratio to increase to 50%. We forecast the dividend yield … to average 7% over the same time frame [from now until the 2022 financial year]," he said.
The current interim dividend of 2 US cents per share was nearly 20% of earnings, in excess of the 15% payout ratio policy, but Phoevos Pouroulis, CEO of Tharisa, said in a results presentation that there were no plans to adjust the policy given the capex profile.