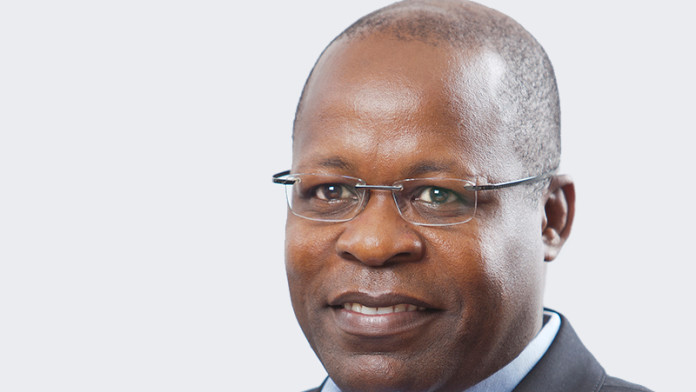 SOUTH African mines minister, Gwede Mantashe, said the country's platinum sector was where gold companies found themselves between 1999 to 2002. The price of the metal had plummeted and all of the 'easy' (near surface) ore had been mined.
Faced with the failing business model of centralised services run by top-heavy mining houses, the sector benefited from the Rand Mines putsch which ultimately led to the creation of Harmony Gold – the most successful of the 'new' companies – and DRDGold, to name just two. The sector marched on for another 20 years, albeit at diminishing rates of production and, give or take, lower levels of profitability.
"In the platinum sector, we must enter the phase in which gold found itself with the creation of a new Harmony. We must move to that stage to save the sector," he said, responding to questions following his budget vote speech in Parliament. He acknowledged that after 130 years, the gold sector was nearing its final chapter.
For the platinum sector to reinvent itself, however, consolidation has to happen – an expedience that Lonmin CEO, Ben Magara, said he believed in. Speaking in an interview with Miningmx after the group's interim results on May 14, Magara said: "I believe the platinum sector is too fragmented". He was reluctant to have this observation applied to companies other than his own – which is the subject of a takeover by Sibanye-Stillwater: a company Mantashe styled the new Harmony recently.
The share price performance of Impala Platinum (Implats) tells its own story. Analysts attribute its recent 19-year share price low to two production adjustments at the Lease Area (Rustenburg operations. The stock has since recovered a tad as Goldman Sachs said on May 11 it would). But over the last three years, shares in Implats have lost 70% of their value. It is currently worth R6bn less than Northam Platinum which has half the production (and which lost 16% over three years).
The more-than-halving of Implats' market value from November looked very much like a repeat of the meltdown Lonmin suffered before eventually yielding to the inevitable, and providing Sibanye-Stillwater with its opportunity.
But there are concerns as to whether Sibanye-Stillwater's takeover will happen. Whilst there appears to be urgency, even among the regulators to speed the deal through – the South African Reserve Bank recently gave its approval – the question is whether Sibanye-Stillwater shareholders will approve it?
Magara thinks it's equally important for both companies the merger goes through. "The synergy benefits are immense for both companies. Maybe it's not life and death [for Sibanye-Stillwater], but the long-term upside potential is massive for Sibanye," he said.
Citi analyst, Johann Steyn, recently lowered in the likelihood of Sibanye-Stillwater completing the takeover of Lonmin to 50% probability compared to an 80% probability previously. He voiced similar concerns to that of Liberum Capital which on May 11 observed: "Part of Sibanye's rationale for the deal is that Lonmin's net cash position will help its own deleveraging priorities (targeting moving net debt/ebitda from 2.6x to 1.0x in the medium term). Clearly if Lonmin is in the red before the deal closes, it is going to make hitting its targets even harder," it said.
Said Steyn: "Even though Lonmin may remain net cash positive by end FY18, the company could burn $60m in FCF [free cash flow] during 2H18 at spot and given the company's cost guidance (excluding one off events).
"Thus, even though the "net cash by end FY18″ box would have been ticked for the deal to succeed, we think SGL [Sibanye-Stillwater] would view $60m cash burn in six months in a very negative light, especially given Sibanye-Stillwater's highly geared balance sheet and inability to cross finance cash burning operations – even for a very short period".
To be fair, other analysts expressed optimism regarding Lonmin's interim performance, Barclays Capital among them and Investec Securities, although it also worried about the impact of retrenchment costs which average R220,000 per employee. Shares in Lonmin have fallen 14% in the last seven days. At R8.40/share, the company has not been valued lower over the past five years when it briefly touched R8.70/share in January 2016.