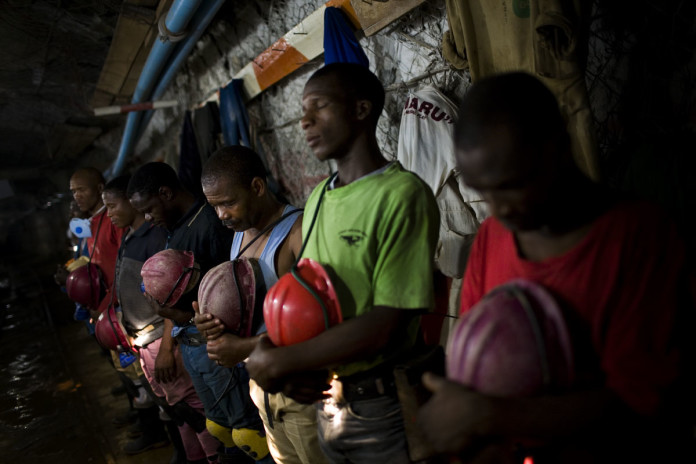 AN employee at Moab Khotsong died in an underground mining accident on May 17, said Harmony Gold which recently bought the North West province mine from AngloGold Ashanti. The fatality occurred in a shaft ore pass incident, it said.
"Management express their deepest condolences to the deceased employee's family, friends and colleagues," the company said in an announcement to the Johannesburg Stock Exchange. An investigation into the accident is underway, it said.
Gwede Mantashe, South Africa's mines minister, said during his budget vote speech in Parliament on May 15 that fresh effort had to be placed on ensuring safety in South Africa's mines. A safety summit has been planned for November.
"The fatalities that are happening in the mining industry in South Africa are as a result of the mining companies pricing the loss of human life into their business model," said the National Union of Mineworkers.